Social Media is the platform that everyone is hooked to. Gone are the days when people used to spend their leisure time playing cards, games, chit-chatting, and other human interactions. Now, it is social media that is ruling the world. Of so many applications that people love to use, YouTube is one of the most trending ones. All thanks to these best YouTubers in India who create content that is worth spending time on.
Everyone has, by now, chosen their top YouTubers in India and they follow them or the individual religiously. If you are new to this platform and want to know whom to follow on YouTube, well, you have come to the right place. This section talks about the top 40 YouTubers in India of different fields who can be your companion when you feel absolutely low and need some inspiration. Read on and know them.
We believe in helping our viewers and not taking much of their time, if you wants to see the top 10 YouTubers in India irrespective of their fields, then you can directly go to the end.
Also Read: Top 10 Motivational Speakers In India
Let Us Take A Look At Some Of The Popular Genres on YouTube and the Faces Behind Them
Who are 40 Best Youtubers in India With Most Subscribers (2023) ?
Before you scroll through the list, let me tell you about some of the most-watched categories and then list down the famous ones. The popular categories are Comedy, Fashion, Technology, and Food. Now, let us dive into each section and know of those YouTubers making news every day.
Top 10 Comedy Based Youtubers In India
After a long day at home or at work, you want something on YouTube that peps you up instantly. What can be better than comedy videos by some of the most popular YouTubers? When it comes to comedy, not many can win your hearts. To your surprise, there are many YouTubers who have been bringing big smiles on everyone's face. Being a genre that almost every age group likes, you must watch the shows by the following top 10 YouTubers in India.
1. CarryMinati
This channel has been uploading videos of comedy for some time now. It has 37.2 million subscribers and has uploaded 180 videos. Fun fact, CarryMinati has been on YouTube longer than Bhuvan Bam.
Get on a laughter ride with these YouTubers that can bring a drastic change to your grumpy face.
2. Bhuvan Bam (BB ki Vines)
Who doesn't know this name? With so many characters portrayal, one just can't switch to another channel when you are here. The channel is BB ki Vines and has 25.6 million subscribers. He joined the platform in the year 2015 and since then has uploaded 186 videos. He has also been a part of YouTube Fan Fests and several other programs. According to us, it is one of the best YouTubers in India.
Also Read: List Of Top 10 MBA Interview Questions With Answers That Can Help You Prepare A Little
3. Amit Bhadana
A very popular name amongst followers who belong to the lower middle class and rural section. He depicts the real-life scenarios in his videos in a vivid manner with a comic element. He has 24.1 million subscribers and 94 video uploads.
4. Ashish Chanchlani (Ashish Chanchlani Vines)
With 28.8 million subscribers, and 147 videos in total, you will go on a laughter ride when you subscribe to his channel. One of the most famous YouTubers in India and a celebrity like an image, you will love his channel.
Also Read: 10 Best Chefs In India Who Cooked Delicious Food
5. Harsh Beniwal
He has 15.1 million subscribers and 160 videos. The comic timing and character portrayal in his videos are hilarious.
6. Mostly Sane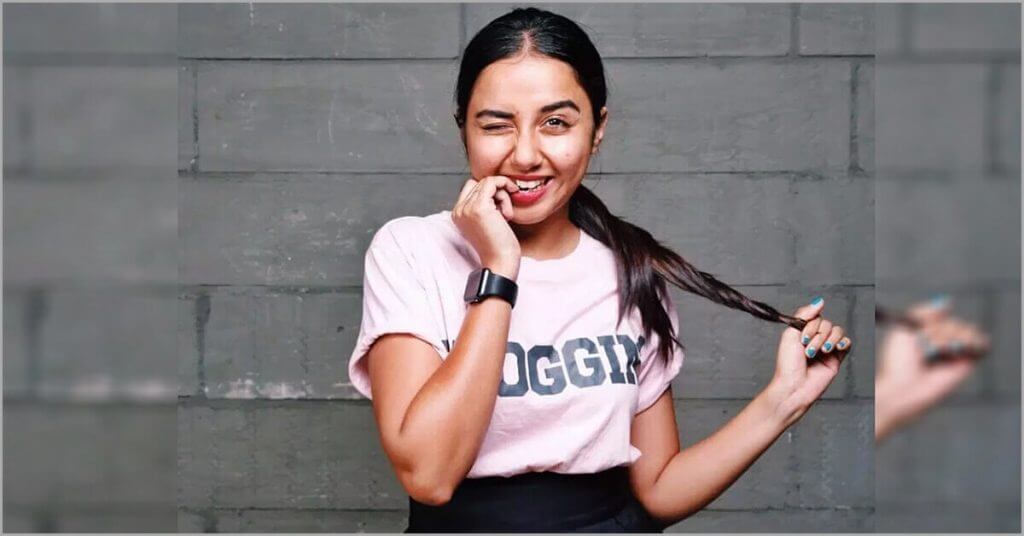 The video maker is Prajakta Koli. She is natural in what she does and has 6.76 million subscribers with 1K videos. She also recently acted in Pretty Fit by YouTube Originals.
Also Read: 10 Most Famous Poets In India And Their Inspirational Works
7. The Time Liners
It is one of the most popular channels on YouTube. You get everything related to every part of life packed in this channel. The number of subscribers is 7.24 million with 344 videos.
Also Read: Mind Blowing Sunny Hindustani Indian Idol Performances Which Let Judges' Jaw Dropped
8. The Viral Fever
It is also known as TVF. Watch one series and you will get hooked to the channel. They have 11.3 million subscribers and 437 videos for you to watch.
9. Elvish Yadav
With only 142 videos, this youth has climbed the ladder of success in a short span of time. He has 8.82 million subscribers.
Also Read: 10 Best Famous Chefs Of India Who Are Master Of Yummy Food
10. Round2Hell
This channel has 27.8 million subscribers and the number of videos is 65. They reached this long in just three years as they joined YouTube in 2016.
Also Read: Best Treks In India For The Year 2020
Top 10 Fashion Youtubers In India
This category is followed by fans belonging to a particular age; especially within the bracket 16 to 40. There is no gender specification because fashion is neutral and liked by all genders. Fashion changes every season and who do you think brings about the change? It is none other but these social media fashion influencers. The list is mentioned below-
11. Sejal Kumar
There is hardly anyone who is a fashionista and doesn't know this young YouTuber. She is from Gurgaon and recently moved to Mumbai. She started her YouTube channel in the year 2014. Right now, she has 1.39 million subscribers and so far, she has uploaded 742 videos. Apart from making videos on fashion and lifestyle, recently, she has taken to showing more content on singing and dancing as well.
Also Read: Top 10 Best Coke Studio Songs
12. Komal Pandey
Known for her performance and appearance in the popular PopXo, she parted ways and started her YouTube channel not too long ago. Precisely, her channel started in the year 2017. Her channel has over 1.25 million subscribers and we hope it is going to get higher because it has just been two years that she is on YouTube. Total videos uploaded so far: 126.
13. Shruti Arjun Anand
She began her career on YouTube in the year 2010. It has been over 10 years and look where she has reached. She has 9.94 million subscribers and has uploaded 642 videos.
14. Komal Narang
Her channel is known as KomalVlogz. She joined YouTube in the year 2015 and since then, she has uploaded 901 videos. She has over 139K subscribers. She also has a good number of Instagram followers. Her first video on YouTube was "How to be Happy?" which is a must-watch.
15. Shweta Vijay
She is one of the most famous YouTubers in India who has been ruling the digital world for quite some time now. She is known for her quick tips of beauty and personal hygiene. Her channel has everything related to your face that you may be looking for.
Also Read: 20 Best Rappers In India You Must Hear
16. Shreya Jain
Another YouTuber who has over 749K subscribers at present with 1617 videos upload is Shreya Jain. She joined YouTube in the year 2010 and that was the year and today, she is one of the most popular faces on the platform. If you need help regarding makeup, DIY (Do-It-Yourself) and fashion, you know who your go-to person is.
17. Ankita Chaturvedi
Her channel is known as Corallista and has close to 765K subscribers. She is very close to being 1 million. She is considered makeup and fashion expert and her videos are enlightening and an eye-opener for many. She joined YouTube in the year 2011.
18. Urban Gabru
There are fashion and lifestyle YouTube videos for men too. UrbanGabru Men's Lifestyle is one of them and has 1.31 million subscribers making him one of the top YouTubers in India. Videos uploaded till date is 557 and still counting. The channel joined YouTube in the year 2016.
19. Dhwani Bhatt
With over 202K subscribers and 392 video uploads so far, Dhwani Bhatt has definitely reached the height at a young age. She joined YouTube in the year 2014 and has many things in store for you. It is a happy space for your lonely days.
20. Aashna Shroff
With just 73 videos so far, Aashna Shroff has reached over 184K subscribers is a very short span of time. She joined YouTube towards the end of the year 2013 and her channel has everything for your need; home décor to fashion to DIY.
If you didn't know about these famous YouTubers in India, it is high time you follow them for the latest fashion trends. Stay sassy and classy!
Also Read: Maybe It's Time We Switch Back To Clay Pots From Metal Cookware To Cook Our Food
Top 10 Technology Based Youtubers In India
The world going digital, India is not behind. India is one of the countries that have the highest numbers of technology users. People like to use trendy gadgets and devices by seeking the advice of a few tech Pundits (Gyanis). YouTube has a few names that are trustworthy when it comes to getting real advice. There is no one best YouTuber in India in the field of tech. There are many. We will list the top ten.
21. Technical Guruji
This channel has 22.6 million subscribers making him one of the most famous YouTuber in India and has 4708 video uploads so far. The host and the owner of this channel are Gaurav Chaudhary. He is based in Dubai and enjoys giving honest reviews on the latest gadgets especially smartphones. He joined YouTube in the year 2015. He is quite popular among youths and tech buff people.
22. TrakinTech
Another channel that has quite a good number of followers is TrakinTech. It has 12.5 million subscribers and has uploaded 3369 videos to date. If you are curious to know which phone or gadget to buy in the near future, you must follow this channel.
23. Geeky Ranjit
Ranjit Kumar is the person running this channel. As the name says Geeky, he truly is one. The best part about following his channel is that you get an overview of not just smartphones but LEDs and other gadgets too. He has 3.33 million subscribers and has 3217 videos to his credits on his channel. He joined the YouTube community in the year 2011.
24. PhoneRadar
Amit Bhawani is the man behind the success of PhoneRadar. The number of subscribers on this channel is in excess of 876K while videos uploaded so far are 3245. He joined YouTube and started making videos in the year 2011. He has a huge fan following.
25. TeluguTechTuts
Based in Andhra Pradesh, Telugu Tech Tuts is quite popular in the Southern Part of India apart from other parts of the country. The channel, at present, has 1.65 million subscribers and 3321 videos uploaded. This channel also showcases reviews on earphones and other topics. The videos are in the regional language so people from Andhra Pradesh will be very happy to go to his channel.
26. C4ETech
C4Etech is run by a man named Ash. He joined YouTube in the year 2007. In his channel, you get content related to reviews, game recommendations, app tests, and comparisons. Right now, the channel has 1.81 million subscribers and 3090 videos.
27. SharmaJiTechnical
Although Praval Sharma joined YouTube in the year 2008, he got actively involved in creating content related to technology in the year 2015. Honest reviews of products are what you can expect on this channel. The number of subscribers is 1.67 million and the videos uploaded are 3717.
28. TechBurner
This channel is owned by Shlok Srivastava, who joined YouTube in the year 2014. The channel has 9.65 million subscribers and 1014 videos in total. PubG addicts will love this channel as they got to know a lot about this game too.
Also Read: 11 Best WhatsApp Alternative Messaging Apps You Must Try
29. Beebom
This YouTube Channel is not too old as it came into action in the year 2016. Since then, the channel shows contents on technology news, reviews, and talks about the quality of products at length. The channel has 2.38 million subscribers and 840 videos.
30. TechnoRuhez
A young man who is 28 is the owner of this channel. He is Ruhez Amrelia. Talking about top 10 YouTubers in India in Technology, his name is a highlight for all the tips and tricks one gets. He has 3.45 million subscribers and 4028 videos in total.
Top 10 Food Youtubers In India
It is rightly said, "The way to a man's heart is through his stomach". I would beg to differ because it is not just men but women and other genders too who love food. We don't eat to live but we live to eat, if I may say so. Don't we watch the most satisfying videos of food making and then get hooked on forever? It is true for everyone.

There is not a single soul that doesn't love food. If you are one crazy food hunter and want to drool all the more, here's a list of best YouTubers in India that can change the way you have been cooking or eating. You learn to relish food. Continue reading those popular names.
31. Sanjeev Kapoor Khazana
A name that has been popular since our childhood is Sanjeev Kapoor. We know of his popular show Khana Khazana that used to air on Zee TV. Now, you can watch him make recipes every day on YouTube. He is known for making recipes that are easy and interesting. His channel has 7.12 million subscribers and 12724 videos that have been uploaded so far making it one of the best YouTubers in India.
32. Nisha Madhulika
You won't believe but Nisha Madhulika, a middle-aged woman has more subscribers than Sanjeev Kapoor. With 13.1 million subscribers, she has 1965 videos on different recipes for you. One speciality about her channel is that it is meant for vegetarian lovers. She joined YouTube in the year 2009.
33. CookingShooking
As interesting the name of the channel so is the owner of the channel, Yaman Agarwal. Being a budding chef, he is a food enthusiast who likes to explore cuisines and give a new twist to it through his cooking. He has 12.9 million subscribers and joined the platform in the year 2012. He has another YouTube channel by the name of CookingShooking Hindi which was started 2 years after the original channel and believe you me, has almost 10+ million subscribers.
34. Bharatz Kitchen
Joined in the year 2016, Bharatz Kitchen is a channel that you can't ignore if you happen to visit once. He has an interesting style of delivery and makes things appear absolutely simple. He has 11.4 million subscribers. He mainly delivers in Hindi.
Also Read: 21 Easy and Powerful Tips for Wall Clock Vastu- Do's & Don'ts Alert
35. Zingy Zest
It is a channel owned and hosted by Sarah Hussain, a very popular face on social media, especially Instagram. At a very young age, she has touched the pinnacle of success by reviewing foods from across India and outside the country. She visits every food point; right from the roadside to the top star category hotels. She has 152K subscribers with 270 videos.
36. Chef Ranveer
One of the youngest chefs in India and one of the most famous judges of Masterchef India Season 3, Ranveer Brar is a known face; at least to people who watch food channels such as NDTV Good Times and TLC. He is known for being raw in his way of presenting food. You can check his meticulous nature in his channel. He has over 5.47 million subscribers and has uploaded 653 videos on his signature recipes so far. You can't miss his dishes and his smile. Why people like watching his videos is that not only he gives things a personal touch, but also enlightens us with the history of the food item he prepares in the episode.
37. Kabita's Kitchen
Joined the platform of YouTube in the year 2014, Kabita Sharma is a housewife who loves to cook. With this passion for cooking, she started this channel and now she has 12.6 million subscribers. She likes to predominantly cook Indian, however, she also posts videos on other cuisines at times.
38. Easy Home Tips
The subscriber for this channel is not known but has over 2.71 million views in total on her YouTube channel and a verified tick from YouTube which begs that she is amongst the famous YouTubers in India. The channel is about tips and tricks to try in the kitchen and also some easy recipes. The channel started in the year 2016.
39. Cook with Parul
With 1765 videos on recipes, Parul Gupta, the owner of this channel is a household name these days. The number of subscribers is 7.03 million and she joined not too long ago which is 2017.
Also Read: Hard Water is a Leading Cause of Hair fall & Dry Skin
40. Ray Kitchen
Do you have kids at home who are fussy eaters? Well, if your answer is Yes, you have Ray Kitchen that can give you some of the easiest and the best recipes for kids. This channel has 5.64 million subscribers and 927 video uploads.
These were the names of the top YouTubers in India in their respective field. If you don't have time to look into each of the profiles but want a comprehensive list of the top 10 YouTubers in India that you must follow right away, we have that sorted too. Without considering their domain, the general category has the following names.
Bhuvan Bam
Nisha Madhulika
Sejal Kumar
Technical Guruji
Amit Bhadana
Chef Ranveer
Ashish Chanchlani
Urban Gabru
Elvish Yadav
Mostly Sane
Even if you can't browse through all the names above, you can have a look at the top ten YouTubers. These people had started their journey as their hobby but soon they shot to fame. You ask anyone about YouTubers in India, and you will have most of these names on their list. We are sure that with this list, YouTube will make more meaning in your daily life.
For all the popular categories that are available on the platform, the names mentioned will definitely create more interest. There won't be a day you will miss watching your favourite YouTuber.

With so many influencers these days, the list can be unending. We have tried our best in giving you the 10 best YouTubers in India so that the search narrows down. YouTube has helped many earn name and fame with one of the best sources of income. Many YouTubers have influence fans and followers. Let us know who is your icon?
Frequently Asked Questions (FAQs)
Question 1: Who is the most famous YouTuber in India?
Answer 1: Indian YouTubers are famous in their own domain, category and we have a list made for you just for that, but if you want to know who is the most subscribed YouTuber in India, he would be BB Ki Vines with over 20 million subscribers, and for the most subscribed YouTube channel which is a company is T-Series, which is the most subscribed YouTube channel in the entire world with more than 178 million subscribers.
Question 2: Who is the richest YouTuber in India?
Answer 2: Again, from an individual standpoint, BB Ki Vines, aka Bhuvan Bam is the richest YouTuber in India with over 20 million subscribers and over 3.1 billion views on his videos, but when we come to a company, nobody could even come close to T-Series who has got over 146.75 billion videos on its videos. And these video views earn a the YouTubers money.
Question 3: Who has the most subscribers on YouTube 2023 in India?
Answer 3: In India, T-Series has the most number of subscribers with more than 178 million and still growing, not only this, but they also have the most number of views on their content with more than 146.75 billion and counting.