Do you know that "Exercise" only plays a 20% part in a person's overall fitness? Yet, in India, the term "fitness" is often associated with a regular exercise regime. People often ignore the nutrition and lifestyle choices that contribute to 80% of their well-being.
Embarking on a journey of optimal health often starts with nutrition. Because we all have different bodies, people's overall well-being cannot be standardized; that's where the need for the right Dietician/Nutritionist becomes pivotal. They are our partners and mentors in our quest for overall well-being.

With their knowledge of the science of nutrition and a crystal-clear understanding of the complex relationship between food and our bodies, they can chart personalized meal plans and workouts to help us become a better version of ourselves. With their science-backed approaches to health and wellness, these trailblazers are paving the way for a healthier India. Keep reading to learn about some of the best dieticians in India and unlock the doors to a healthier body and mind.
Also Read: 40 Best Youtubers in India That You Can Follow
List Of Top 10 Nutritionists in India To Ace Your Fitness
India has a distinct nutritional landscape, given its different cultures and cuisines. Dieticians and nutritionists in India do more than simply offer advice; they help you acknowledge and embrace the food diversity of this country and bring it into your plates to improve your general well-being. That being said, here is our list of some of the top nutritionists in India who can help you achieve peak health and fitness.
1 Lavleen Kaur
Lavleen, also known as the people's dietician, has various master's degrees in food, Nutrition, Education, Public Health, and Family Welfare. She founded Diet Insight, a diet consultation platform where she often shares nutrition, wellness, and diet advice with people on social media platforms and public events. She opposes unrealistic nutrition philosophies like getting an impossibly slim body or depriving oneself of the food one enjoys. Her approach typically involves a combination of scientific principles and sustainable dietary practices that are tailored to individual needs.
She also provides a Therapeutic Program focusing on nutrition as a long-term lifestyle adjustment rather than just calorie counting. So, if you are looking for a nutrition or lifestyle change for a better lifestyle or to cure issues like acidity, PCOS or even a life-threatening disease like cancer, Lavleen Kaur and her diet plans can greatly help.
Her services include:
Weight management by eating "RIGHT" and not less.
Weight Gain in a healthy way.
Therapeutic Program that focuses on nutrition rather than just calorie counting.
2. Shubi Hussain
With over 20 years of experience as a food and nutrition expert, Shubi Husain is among the top dieticians in India. She has received several important accolades for her work as an entrepreneur in the fitness vertical.
Ms Husain is an award-winning celebrity nutritionist & a leading authority in the domain of health, fitness & weight loss. Her practical & easy-to-follow advice has helped millions enhance their lifestyles & longevity. As a nutritionist expert, she offers online consultation to numerous celebrities and politicians through her website and social channels.
Her services include:
Customized Therapeutic Diet Plans for gout, Celiac disease, and specific food allergies.
She is known for her pioneering work in Obesity Control and Management.
Silver, Gold and Platinum weight loss programs are available in her chain of wellness clinics.
3. Madhuri Ruia
Madhuri Ruia, a qualified top nutritionist in India and respected Pilates expert, has over 20 years of experience as a nutritionist. She earned her nutrition degree from the American Academy of Nutrition. Madhuri, a skilled Pilates trainer, provides weight loss management advice through balanced food and moderate activity.
She is also the founder of Integym, a fitness and wellness centre that has offered holistic health programs to many across India and abroad. Her expertise is creating custom exercise solutions based on her client's health status, needs, and lifestyle considerations.
Her services include:
One-to-one consultation and personalized diet plans for 1 month, 3 months, 6 months and 12 months.
10-day focused diet master plan with a course on Mindset Training.
Nutrition counselling for illnesses such as diabetes, hypertension, food allergies, high cholesterol, digestive difficulties, and weight management.
Also Read: 10 Best Famous Chefs Of India Who Are Master Of Yummy Food
4. Pooja Makhija
Pooja Makhija is a well-known figure and one of the best nutritionists in India. She has motivated millions to live a healthier lifestyle for holistic fitness. This famous nutritionist graduated from Mumbai with a master's degree in Food Science and Nutrition and is now the founder of Nourish, a nutrition clinic in Mumbai.
She offers personalized dietary advice and wellness solutions and has also authored nutrition books, including "Eat Delete" and "Eat Delete Junior." She can often be spotted in corporate workshops and wellness retreats, spreading knowledge about food and nutrition. Her favourite quote is, "Learn to love food and not to fear it."
Her services include:
Lactation diet programs for breastfeeding mothers.
Medical Adjunct Program for healing IBS and multiple Sclerosis.
Offering meticulously created meal plans for diseases such as Diabetes, Obesity, Pregnancy, and PCOS.
5. Raksha Changappa
Raksha Changappa, from Bangalore, has been a pioneer medical dietitian and nutritionist for complex disorders like systemic lupus erythematosus and Barrett's oesophagus. She began her private practice in 2008 with basic diets such as weight management, diabetes, hypertension, and PCOS before establishing indigenous and pioneer protocols for managing complicated conditions with medical diets.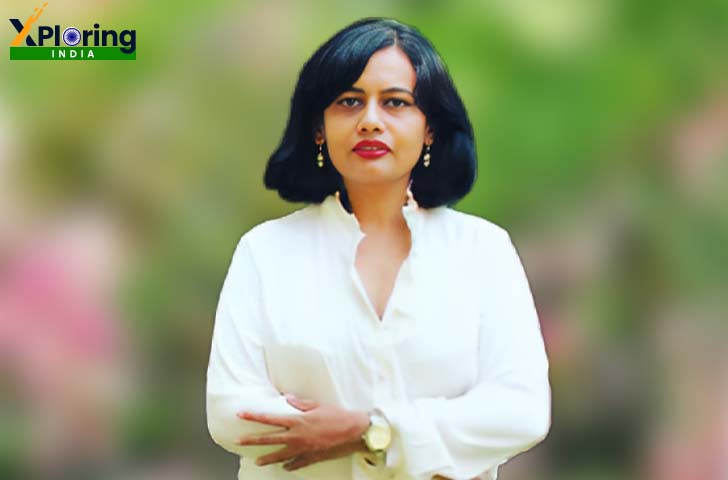 With an M.Sc in Nutrition from Bangalore University, she is surely demonstrating a healthier eating habit. Fresh and nutritious meals, she claims, are always high in nutrition and help address deficits faster than processed foods.
Her services include:
Evidence-based expert advice for all age groups (i.e. from infants to senior citizens)
Defensive Nutrition plans to prevent degenerative diseases.
Sports Nutrition plans for Nutrition athletes and professionals.
6. Ryan Fernando
Ryan Fernando is a top celebrity nutritionist, and a sports scientist recognized for his expertise in sports nutrition. He has worked with numerous athletes and celebrities and has helped them optimize their nutrition for better performance and well-being. In his effort to provide scientifically designed diets to everyone, he set up a chain of clinics under the name of Qua Nutrition that houses over 50 specialized dieticians.
In the past ten years alone, Ryan has delivered over a thousand sports and fitness nutrition seminars at various forums. In addition to being the best dietician in India, Ryan is an alumnus of the prestigious IIM-A.
His services include:
Kids Nutrition plan tailor-made to their genetic setup.
Defensive Nutrition plans to prevent degenerative diseases.
Medical Nutrition plan for an energetic and productive life
7. Dr Shikha Sharma
Founder of Dr. Shikha's Nutri Health, a platform that provides comprehensive health and diet management regimens, Dr. Shikha, is known to be one of the top nutritionists in the field of preventive healthcare.
Dr. Shikha pioneered the concept of Nutrigenetics, which integrates contemporary medicine procedures with Ayurvedic principles. She wanted to help the masses with the proven concept of Nutrigenetics and moved her focus from working alone to having a group of intellectuals.
Her services include:
Ayurvedic Health Assessment for better disease management.
Post-pregnancy nutrition and weight loss programs.
Practical lifestyle changes and exercise advice for cholesterol management.
8. Ishi Khosla
Ishi Khosla discovered her passion for weight loss at a very young age. After struggling with obesity, she took it upon herself to design effective weight loss strategies and successfully shed the extra pounds. This personal journey ignited her interest in Nutrition Science, leading her to pursue extensive studies in the field. Khosla's expertise eventually landed her a position as a nutritionist at Escorts Heart Institute, where she has been able to apply her knowledge and help countless individuals on their weight loss journeys.
Today, she is the founder of the weight management and wellness clinic Whole Foods India and provides dietary counselling, nutrition education, and lifestyle advice to her clients. Her personal experience, combined with her professional expertise, makes her a valuable resource in the field of nutrition and weight management.
Her services include:
Whole Foods was the first of its kind shop founded to restore balance in today's skewed diets
She started an online portal named theweightmonitor.com, a unique score-based nutrition App.
Free consultations to individuals with celiac disease and from low-income households.
Also Read: Top 10 Beer Brands In India
9. Shubhra Jain
Shubhra Jain, with seven years of dedicated experience in the field of nutrition, stands out as one of the best dieticians in India. Her expertise lies in crafting personalized diet plans that prioritize health while incorporating readily available local market products.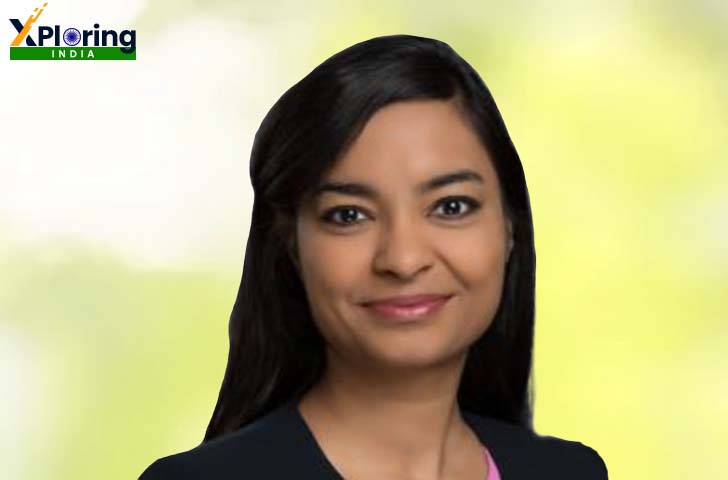 This unique approach ensures that clients can effortlessly follow her recommendations, making their path to a healthier lifestyle more convenient and enjoyable.
Her services include:
Therapeutic treatment of hypertension, stress, anaemia, obesity, and pre-and post-natal diet plans.
Diet Plans to cure Osteoporosis disease in men and women.
10. Rujuta Diwekar
Rujuta Diwekar, who is originally from Mumbai, is a well-known celebrity nutritionist who works with some of India's top athletes and actors, including Kareena Kapoor, Alia Bhatt, Gautam Gambhir, Varun Dhawan, and Harsh Jain. She began her adventure as a postgraduate student studying sports science and nutrition at SNDT College Mumbai.
Rujuta often contributes to numerous health portals and has spoken as a guest speaker at conferences to inspire others to make better dietary choices. Over the cacophony of diet fads and anxieties, her voice stands out by imploring people to exercise common sense and simplify the act of eating. Her tagline, "Eat local, think global," best captures her emphasis on combining traditional dietary wisdom and modern nutritional research for a healthy body and mind.
Her services include:
A unique Sonave ( Village name) community farming project
A 2-stage program with an online workshop with follow-up appointments.
Conclusion
With this, we conclude our list of the 10 Best dieticians in india whose expertise and dedication have left an indelible mark on the landscape of health and well-being in India. From the personalized approaches of Lavleen Kaur to the holistic wellness philosophy of Madhuri Ruia and the science-backed strategies of Pooja Makhija and Ryan Fernando, these experts have become beacons guiding us towards a healthier, more balanced life. Their dedication to a holistic health approach has helped millions reach the pinnacle of their health and lead a healthy lifestyle. Whether you're seeking an ideal BMI or athletic performance or simply want to boost your vitality, the wisdom shared by these professionals can help you lead a healthier and happier life.
FAQs:
1. Is hiring a dietitian worth it?
Absolutely! They are experts aiding you in making informed diet choices, charting a balanced diet meal plan and preventing any health challenges.
2. Who is the best dietitian in India?
There are some highly regarded dietitians and nutritionists in India. One must consider aspects such as competence, specialization, and personal compatibility with their approach to deciding their "best".
3. Who is the best dietician on Instagram?
Rujuta Diwekar, with 1.3 million Instagram followers, encourages her viewers to lead balanced lifestyles grounded on traditional wisdom. Her huge following and holistic approach make her the best nutritionist/dietician on Instagram.
4. How much do dietitians/nutritionists charge in India?
Dietitian/nutritionist services in India are based on criteria such as the practitioner's qualifications, expertise, and the complexity of the health issues. Initial consultations might cost anything from INR 500 to INR 2,000 or more, with follow-up appointments frequently being less expensive.
5. Who is the best Nutritionist for Weight Loss in India?
There are numerous qualified dietitians in India that specialize in weight loss. Rujuta Diwekar, Raksha Changappa, and Shilpa Arora are among the well-known names. The "best" nutritionist for weight loss depends on the unique requirements and tastes. The ideal way to determine would be by conducting research and professional counselling.