Like "No size fits all," similarly, no single job is suitable for all. But based on our research, we have compiled a list of some top-rated jobs in America. These jobs are known for providing excellent compensation, are challenging to perform, and require you to possess some unmatched skills and talent. However, unlike most jobs, these are not too stressful and also offer great career growth for their employees. This article will give you a brief about these best jobs in America. So, let's get started!
List Of 20 Highest Paying Jobs in America In 2023
PS: The jobs listed below are not ranked in any way whatsoever.
1. Nurse Practitioner
Nurse practitioners provide advanced nursing services to a variety of patients. Nurse practitioners can act as specialty care providers who assess patient needs and prescribe care plans. Their regular duties include:
Performing physical examinations.
Conducting and analyzing tests.
Creating care plans.
Prescribing and administering medication.
Consulting with doctors and other medical professionals.
Nurse practitioners are paid well for their work in America. Almost 50% of them earn six-figure salaries. The Bureau of Labor Statistics projects 52.2 percent employment growth for nurse practitioners between 2020 and 2030. Around 114900 new jobs will open up for aspiring nurse practitioners in America during this period.
2. Occupational Therapy Assistant
Occupational Therapy Assistant is considered one of the best jobs in America because it offers a flexible schedule, comfortable salary and the ability to choose where you work. This profession requires a minimum of an associate degree from an occupational therapy assistant program. As an occupational therapist, your role will be to help patients develop the skills they need for various activities like getting dressed for work, learning, and playing.
Occupational therapy assistants provide therapeutic services, which include helping patients with stretching, and rehabilitative exercises, aiding children with developmental disabilities, teaching patients to use special equipment, and recording their progress. Occupational therapy assistants significantly administer therapeutic services to patients in hospitals, nursing homes, social service agencies, educational facilities, etc.
3. Anesthesiologist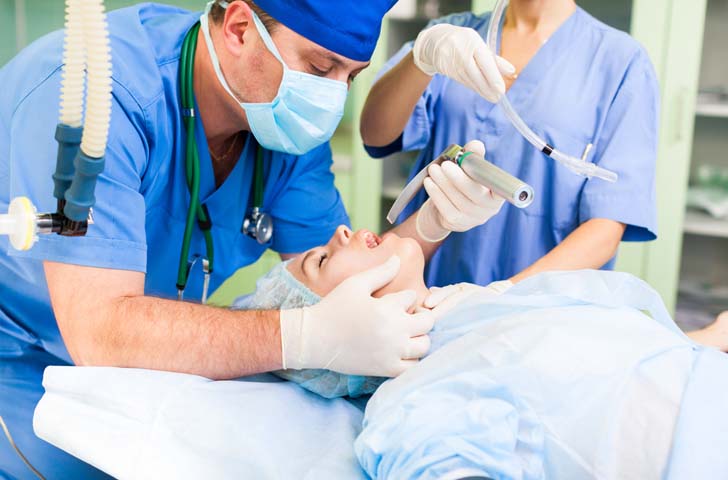 The Bureau of Labor Statistics (BLS) defines anesthesiologists as physicians administering anesthetics and analgesics for pain management before, during, or after surgery. Anesthesiologists also closely monitor a patient's vital signs and critical life functions during and after surgery- making rapid decisions on limited data when required.
Anesthesiologists generally work in the operating room, so their schedule is long and unpredictable. It is because they must be present for both planned surgeries and emergency procedures like traumatic events and childbirth. Anesthesiologists are needed in various settings, including invasive radiography, gastrointestinal endoscopy, electrophysiology, and others.
To become an Anesthesiologist in America, you need to complete four years of an Anesthesiology medical program in residency in medical school. Also, the job of Anesthesiologists is considered on of the best jobs in America because they are one of the top earners in the US, bringing in an average salary of $265,990.
Also Read: Ways To Make Money Online
4. Physician
Physicians, also known as doctors, are mainly responsible for providing medications to their patients. Physicians treat a variety of patients based on their area of specialty. They need to go to medical school following their undergraduate studies. After this, they need to complete residency or post-graduate training for new doctors. During this training, they supervise more senior doctors in a particular specialty before they become a practicing doctor.
The job of a physician is among the highest paying jobs in America. Most physicians are paid well; however, some specialists make more money than others. Overall employment of physicians is expected to increase by 5% from 2020 to 2030, according to the BLS.
5. Surgeons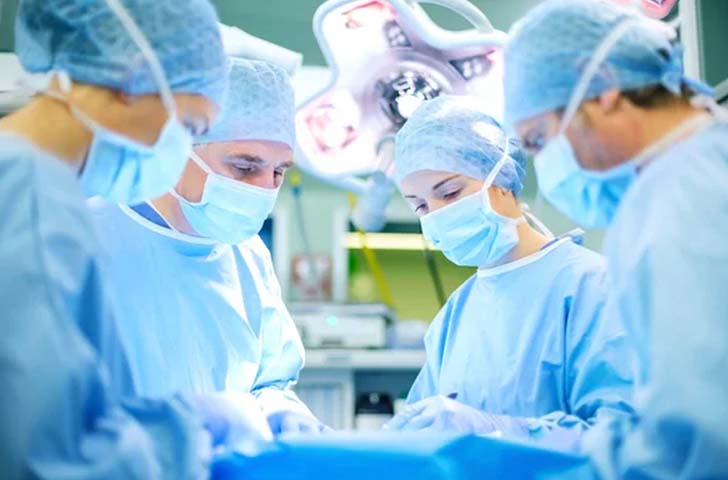 Becoming a Surgeon requires many years of training. But this elite profession is also among the best jobs in America. Surgeons generally work long and irregular hours depending on their specialty. The surgeons who operate on preventative and elective surgeries may have a more predictable schedule. However, surgeons specializing in trauma or neurosurgery frequently work irregular shifts, including overnight shifts.
Surgeons perform operations to treat broken bones and diseases such as cancer. They also help manage patient care before and after surgery.
6. Psychiatrist
Psychiatrists mainly treat mental health patients. It's a field with a vast range of specialties. Some specialize in child and adolescent psychiatry, some in forensic psychiatry, some in addiction psychiatry, and some in consultation psychiatry.
Psychiatrists work in many places like private practices, hospitals, community agencies, schools, rehabilitation programs, and even prisons. Psychiatrists are medical doctors, so after receiving an undergraduate degree, they must complete medical school, followed by a residency program.
7. Obstetricians-gynecologists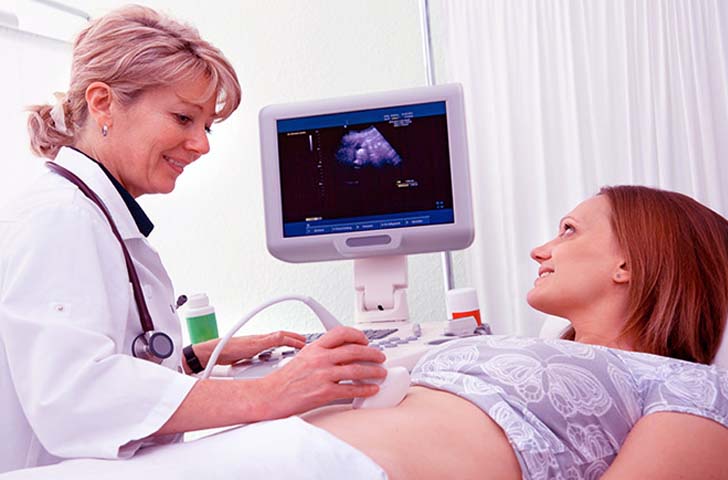 The job of an Obstetricians-gynecologist is one of the best paid jobs in USA. Doctors specializing in vaginal, ovarian, uterine, and cervical reproductive health and childbirth are obstetrician-gynecologists or OB-GYNs. They make more money than general surgeons.
Successful OB-GYNs are found to be good at communicating information to their patients that improve their health and that of their babies. They are also skilled at handling high-stress situations like childbirths that can occur at odd hours of the day. They can be seen working in hospitals' labor and delivery section, where they monitor mothers and babies during labor. They make crucial medical decisions to protect their lives when things don't go as planned.
To become an OB-GYN, you need to graduate from medical school and complete the obstetrics and gynaecology residency program of four years. After two years of clinical practice, these physicians must clear a licensure exam.
8. Nurse Anesthetists
Nurse Anesthetists are mainly responsible for providing care to surgical patients specifically related to anesthesia. It includes evaluating patients before surgery, administering anesthesia, monitoring patients during surgery, adjusting the anesthesia to keep patients unconscious and unable to feel pain, and managing their post-surgery care.
Work settings for Certified Registered Nurse Anesthetists (CRNAs) include hospitals, operating rooms, labor and delivery rooms, ambulatory surgical centers, physician offices, and pain management facilities. Their role is quite similar to that of an anesthesiologist, but they don't need to complete the same level of training. The training of a nurse anesthetist requires less money and time than attending medical school and becoming a physician.
How can one become a Nurse Anesthetist:-
Candidates need to first complete their bachelor's in nursing (BSN).
After that, they need to get an RN (Registered Nurse) license.
Next, they need to pursue advanced education in nurse anaesthesia.
Finally, they must take the National certification examination to qualify as a nurse anaesthetist.
9. Wind Turbine Service Technicians
Due to the push for renewable energy, Wind Turbine Service Technicians are in great demand in America. They are projected to grow by 61% in the next decade. Due to their high demand, there will be many job openings for qualified individuals planning to pursue a career in this field.
To become a wind turbine service technician, an individual must pursue a minimum post-secondary non-degree award. This can be a certificate or diploma in wind turbine maintenance from a college or technical school. In addition to their coursework, they typically receive a 12-month on-the-job training related to specific wind turbines that they maintain and service.
Wind turbine service technicians install, maintain, and repair renewable energy systems. Individuals in this profession shall have a detailed knowledge of wind turbine systems and their operations.
10. Solar Photovoltaic Installers
Interested in pursuing a career in the solar and clean energy? If you're looking for a stable and well-paying career, solar photovoltaic installation is a great option. The U.S. Bureau of Labor Statistics has solar photovoltaic installers listed as one of the best jobs in America, with a projected growth rate of 52% between 2020 and 2030.
It is perfect if you like to work in the field and want to work with your hand and tools. The main task is installing solar panels and solar panel systems on roofs. People in this profession install solar systems on buildings, residences in fields, and other locations based on the client's needs. They also connect panels to electrical systems, troubleshoot them, and perform maintenance.
To take this profession, one must have a high school diploma or equivalent. Most of the knowledge and skills needed in this profession are learned through on-the-job training that is typically for a year.
Also Read: Real Money Games
11. Home Health and Personal Care Aide
If you want to do meaningful work by helping others, then a Home Health and Personal Care Aide might interest you. This job profile requires you to administer medication and check patients' pulse rates, temperature, and blood pressure readings. For this job, you must travel to people's homes, group homes, or other settings to provide daily patient care.
To perform this job, you are expected to possess some knowledge of essential health and care concepts. Home aides are imparted with knowledge and skills through on-the-job training.
12. Statistician
Statisticians make use of data to make decisions. They decide what data is required and how it will be collected, design experiments, analyze and interpret data, and report conclusions. Using advanced statistical interpretation, prediction, and mathematics knowledge, statisticians work with government, research institutions, universities, finance and insurance companies, healthcare services, and consulting services.
Statisticians are known to anticipate trends and outcomes, predict problems and trace them, and develop prediction models. With various organizations relying on statisticians to help them make tough decisions, the field is expected to grow tremendously in the next decade.
To become a statistician, individuals need to have a bachelor's degree or master's degree in an applicable subject like mathematics, statistics, computer science or economics. However, a doctoral or professional degree is preferred under some situations.
13. Market Research Analyst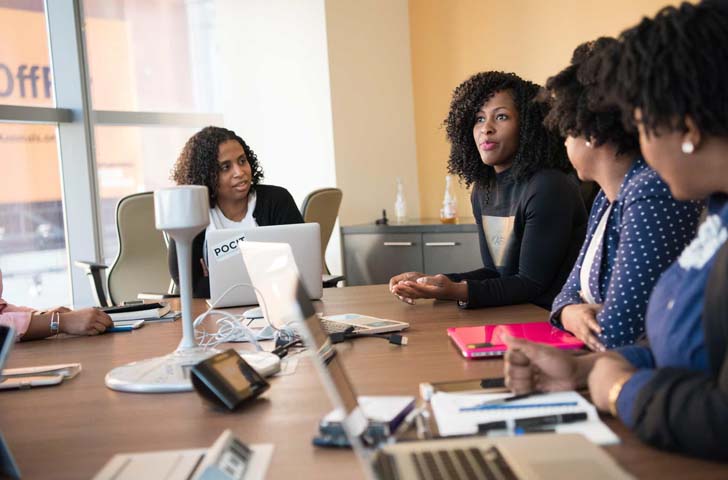 To become a Market Research Analyst, you must take an interest in data, charts, and graphs as you will need to research market conditions and help companies decide how to sell a product or service, who wants them, and at what price.
If you are planning to become a Market Research Analyst, you need to be analytical, have good communication skills, be strong in critical thinking and be detail oriented.
To become a Market Research Analyst, a degree in marketing is helpful. Apart from that, The Certified Market Research Analyst Certification from The International Institute of Market Research and Analytics (IIMRA) holds value in both local and international markets.
14. Financial Manager
Financial Managers look after the profit and money-related work of an organization. Their duties include:
Doing financial reporting and forecasting.
Conducting data analysis.
Managing investments.
Overseeing the finance team.
Advising how the company should plan to achieve its financial goals.
Financial Managers usually need a bachelor's or higher degree in finance, accounts, economics, or business administration. Before taking a managerial position, an individual shall have several years of experience as a loan officer, accountant, or financial analyst.
15. Airline Pilot
When booking a flight for traveling, we all need a professional pilot to fly the plane. Airline Pilots fly aircraft for both domestic as well as international airlines. The pilot or captain has significant expertise in operating the plane and overseeing the crew members.
To become an airline pilot, one needs a bachelor's degree and a private pilot license. Before getting certified to fly for a commercial airline, they must have a minimum of 1500 hours of flight experience under their belts.
16. Dentists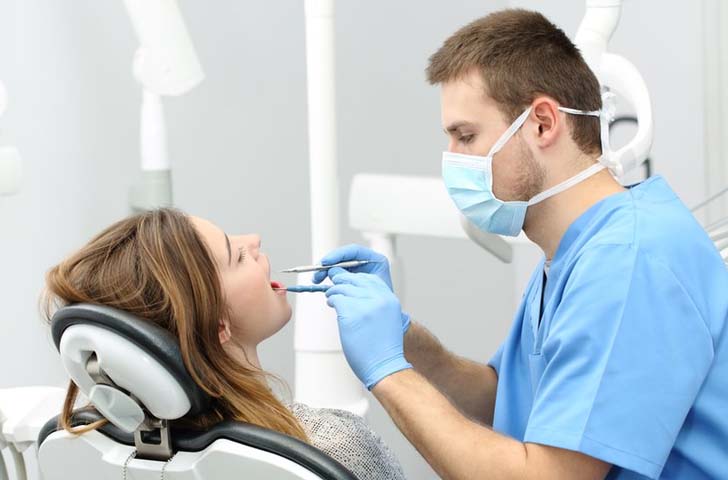 Dentists are medical professionals who work with teeth, gums, and mouth. A dentist is considered to be one of the best jobs in America in healthcare sector. Their pay is quite attractive, the job is relatively less stressful, and the schedule is flexible.
After completion of an undergraduate degree, dental specialists attend dental school. Here they study local anesthesia, anatomy, periodontics, and radiology. After dental school, specialists must complete two or three years of additional training in the field of their choice. They also receive clinical experience under the supervision of a practicing dentist.
17. Information Security Analyst
A significant part of society today depends on adequately functioning complex information systems. A substantial portion of this system is the safety and security of our information. As a result, there is a rise in the need for information security analysts to guarantee our data security.
Information Security Analysts protect an organization's computer systems from data breaches and cyberattacks.
Also Read: List Of Top 10 MBA Interview Questions With Answers That Can Help You Prepare A Little
18. Chief Executives
Chief Executives, also known as Chief Executive Officers or CEOs, lead the companies. The job of a CEO is amongst the best jobs in America. They are responsible for the company's operations and accountable for setting its mission and vision and making significant strategic decisions.
19. Architectural and Engineering Managers
Architectural and Engineering Managers plan, oversee, and direct projects and activities for companies in the architectural and engineering spaces. Their job includes leading research and development, creating plans for a new project, solving technical problems, drafting budgets, hiring necessary staff, supervising operations, etc., at a construction or manufacturing site to ensure the project is completed on time.
Is a management degree required to enter this field? Not necessarily. But yes a bachelor's degree in architecture, engineering, or a related field is required to enter this field. However, many companies prefer their managers to hold a master's degree.
20. Marketing Managers
The last on the list of best jobs in America, is that of a marketing manager. Marketing managers promote sales by promoting products, services, events, brands, or organizations. To fulfill this, they may conduct market research, develop creative marketing campaigns, undertake digital marketing initiatives, etc. To excel in their field, marketing managers need to have a blend of creativity and business acumen.
Whatever career you choose, it is important to choose it wisely. Don't just select a job because it pays well or your family thinks it is a good fit for you. Analyze your personality traits and passion before you choose the best job for yourself. Regarding the top highest paying jobs in America, nothing beats a career in the healthcare sector, as healthcare workers draw the largest paychecks. However, if healthcare is not your field, then management and engineering can also offer you some lucrative job options.
Frequently Asked Questions (FAQs):
Question 1: What Is the Highest Paying Job in the World?
Answer: The highest-paying job in the world is that of a Neurosurgeon. A Neurosurgeon is a highly trained surgeon who specializes in diagnosing and surgically treating disorders of the central and peripheral nervous system. Neurosurgery is the most demanding medical profession, and a neurosurgeon earns around $496000 in the US and C$180000 in Canada annually.
Question 2: What are the highest-paying industries in the United States?
Answer: A high-paying industry is a job sector with employment opportunities that offer high salary packages. Working professionals in the high-paying industry receive higher-than-average packages because of the nature of their work and experience level. The highest-paying industry in America is Healthcare. However, it is followed by Finance, Engineering, Legal, and Technology.
Question 3: How are the best jobs determined?
Answer: The best job may differ for every person, but all kinds of best jobs have some common attributes. These jobs offer good pay and provide job security to their employees. In addition, a job that makes you work for a purpose, has good growth opportunities, and offers you recognition for your work is considered best by the employees.
Question 4: How can I get a high-paying job?
Answer: To get a high-paying job, one must develop their skills and improve their track record based on merits. Landing a high-paying job will give you the benefit of an improved pay scale and faster career growth.
Question 5: What are the highest-paying jobs for fresh graduates in the US?
Answer: In the US, the tech industry dominates the list of high-paying jobs for fresh graduates. Aspiring data scientists can expect good pay with a $95000 yearly package. However, fresh graduate Software engineers may have an annual package of approximately $90000. Other entry-level tech jobs like UX designer, Java developer, and systems engineer also earn starting salaries of $70000 or more.