Are you fond of reading poetries during your spare time? Or are you simply passionate about literature and want to pursue further studies in it? Well, we have curated a list of 10 famous poets in India who have authored some of the best works in history. India is the land of some of the world-renowned poets whose works were truly remarkable. Even today, authors from across the world draw inspiration from them for their stories. 
Indian poetries are known for their outstanding plots and famous characters. Traditionally poems in India were written in several languages like Classical Sanskrit, Awadhi, Maithili, Bengali, Urdu, Kannada, Tamil, and Telugu. However, the famous works of these Indian poets have been translated and are read by national and international audiences even today.
Top 10 Famous Indian Poets Who Left An Unforgettable Legacy Behind Them
1. Mirza Ghalib (1797-1869)
The first one on our list is one of the most famous poets in India, Mirza Asadullah Khan, who was an Urdu and Persian poet from the 19th-century Mughal era. He was born in Agra to a Muslim family and became an orphan at age 5. Ghalib was known for creating some of the best literary works in his lifetime. In 1850, Emperor Bahadur Shah Zafar bestowed upon Mirza Ghalib the title of Dabir-ul-Mulk (secretary of state). The Emperor also gave him the additional title of Najm-ud-daula. (star of the state).
Some of his best-known works include:
● Hazaron Khwahishen Aisi
● Diwan-e-Ghalib
● Har Ek Baat Pe Kehte Ho
● Faces hidden in the dust: Selected Ghazals of Ghalib
● Love Sonnets of Ghalib
Ghalib is still one of the greatest poets of all time. He did not gain much popularity and recognition during his lifetime. Instead, he achieved posthumous fame as his works, when discovered, turned out to be masterpieces.
2. Tulsidas
Tulsidas was born into a Brahmin family in 1532 in the state of Madhya Pradesh. According to some sources, he was abandoned quite early in his childhood, while some other sources state that he was an orphan. He was then raised by Narharidas, an ascetic, who named him Tulsidas. Later, Tulsidas went on to become one of the best poets in India. Even though he is known for creating several literary masterpieces, his most famous work was Ramcharitramanas, a long-form poem that narrates the story of Lord Ram.
Some of his other best works include:
● Vinaya Patrika
● Hanuman Chalisa
● Gitavali
● Vairagya Sandipini
● Krishnavali
Undoubtedly, Tulsidas is one of the great poets in India. A lot of his famous works have been published and translated into several languages worldwide.
3. Kabirdas
Kabirdas was born in 1398 in the city of Kashi. According to him, True God was with the person who followed the path of righteousness. He was critical of both Hinduism and Islam, making it evident through his work. He spent a major portion of his life with Ramananda, who was a Hindu Bhakti leader. Ramananda proved to be quite influential in his life, which was reflected in his work. The best part about Kabirs' work is that it is profound yet simple and easy to understand. He is mostly remembered for his famous "Dohas."
Some of his most famous works include:
● Kal Kare So Aaj Kar
● Abode of the Beloved
● Guru Govind Dou Khade
● Bura Jo Dekhan Main Chala
Even today, Kabirdas continues to remain one of the most famous poets in india. Kabirs' work is still quite popular in India and is taught to students in schools and colleges. 
Also Read, Top 11 Motivational Speakers In India
4. Kalidas
Kalidas is said to be one of the best poets in India. He is known to be born a simpleton and unlearned person. He gained knowledge after being rebuked by a princess, after which he visited a temple of Goddess Kali. He was then blessed with knowledge, which remained with him for his entire life. Later, he went on to become one of the greatest Sanskrit poets of all time. His poems were mostly based on Ramayana, Mahabharata, Vedas, and Puranas. His poems are an important part of Hindi Literature even today.
Some of Kalidas' famous works include:
● Shakuntala
● The Dynasty of Raghu
● The Birth of the War-God
● The Cloud Messenger
● The Seasons
Kalidas' first drama was called 'Shakuntala' which was later translated by Sir Willaim Jones.
5. Rabindranath Tagore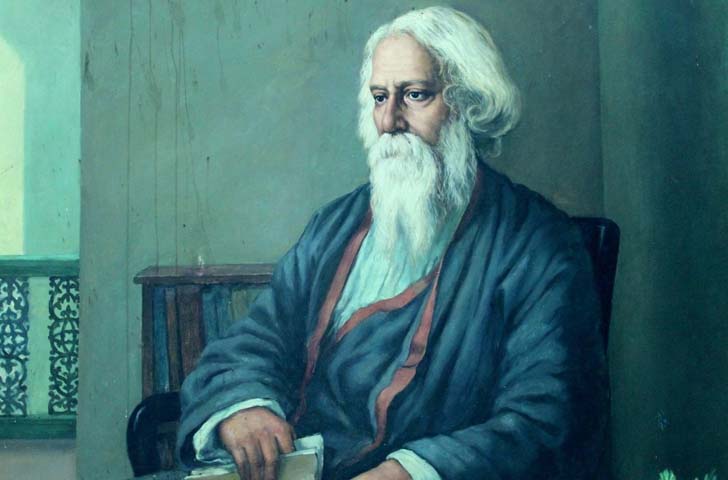 Rabindranath Tagore, famously known as "the Bard of Bengal" is one of the best indian poets. Rabindranath Tagore was a Bengali polymath who worked as a poet, writer, composer, philosopher, social reformer, and painter. With his Contextual Modernism, he reshaped Bengali literature, music, and Indian art in the late 19th and early 20th centuries. Apart from poems, he composed several revered dramas, short stories, plays, and novels. One of his most famous works was "Gitanjali," for which he won the Nobel Prize for Literature in 1913. The central theme of most of his poems was the "essential unity of all creations."
Some of Tagore's most notable works include:
● Birpurush
● Bharoto Bhagyo Bidhata
● Chitto Jetha Bhayshunyo
● Kabuliwala
● Stray Birds
Tagore has also composed the national anthems for India and Bangladesh and has given inspiration for Srilanka's national anthem.
Also Read, 40 Best Youtubers In India Who Have Inspired Many
6. Kamala Das
Kamala Das is one of the great indian poets in the female arena. Her mother was also a famous poet, and her grandfather was known to be a prolific writer. She got married at the tender age of 15 but was not happy in the relationship. Her suppression in her own marriage made her write about the sexual and domestic oppression of women in India. 
Some of her most famous works were considered controversial as she talked about female sexuality. Her tone was quite similar to that of Sylvia Plath, who is an American poet known for her confessional poetry. Since Kamala Das was from Kerala, some of her works are in Malayalam. She used her pen name Madhavikutty whenever she wrote in Malayalam.
Some of Kamala Das's most famous works include:
● Punishment in Kindergarten
● Summer in Calcutta
● The Old Playhouse
● The Descendants
● Alphabet of Lust
● Padmavati the Harlot
During the 20th century, Kamala das was one of the famous Indian poets. Today, she is known as the Mother of Modern Indian English Poetry.
7. Mahadevi Verma
Mahadevi Verma was inspired by her mother to start writing poems at a young age. She was from a liberal family. Verma started her teaching journey after her husband abandoned her for not being good-looking. After much struggle, she reached the position of Vice-Chancellor of Prayag Mahila Vidyapeeth of a woman's college at Allahabad.
Mahadevi Verma was given the Padma Vibhushan in 1988, which is the second-highest civilian award in India. She was called Modern Mira as she portrayed many intense emotions in her poems. Her poems are taught in schools across India, and she is undoubtedly one of the most bes poets in India, even today.
Some of Mahadevi Verna's famous poets include:
● Gillu
● Path ka Sathi
● Sandhya Geet
● Murjhaya Phool
● Aa gaye tum
8. Sarojini Naidu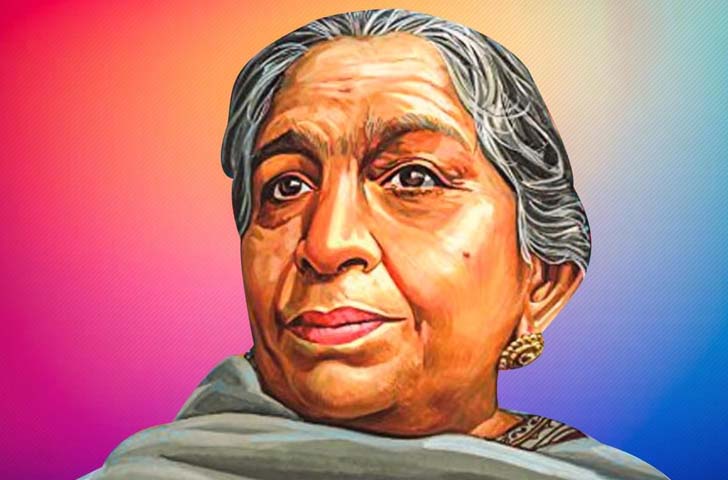 Nicknamed the "Nightingale of India," Sarojini Naidu started to write at the tender age of 13. She published her first collection of poems in 1905, and it was called "The Golden Threshold." She quickly mastered the art of difficult poetic constructs, leading her to earn praise worldwide from authors like Edmund Gusse and Arthur Symons.
Besides being one of the best poets in India, Naidu was also a political activist who played an important role in the Civil Disobedience Movement and the Quit Movement movement led by Gandhi.
Some of her most famous poems include:
● A Love Song from the North.
● A Rajput Love Song
● Autumn Song
● Palanquin Bearers
● In the Bazaars of Hyderabad
● The Golden Threshold
9. Gulzar
Famously known by his pen name, Gulzar, Sampooran Singh Kalra is one of the most famous Indian poets alive. He has a wide collection of poems and movie lyrics to his name. His Bollywood movie lyrics are amongst his most famous works, especially in the film industry. He was born in a Sikh family and moved to India from Pakistan post-partition.
Some of his most notable works are:
● Tujhse Naraz Nahin Zindagi
● Aane wala pal jane wala hai.
● Tere Bina Zindagi Se
● Dil mein kuch jalta hai, Shayad dhuan dhuan sa lagta hai
● Zulf mein phansi hui khol denge baaliyaan
10. Harivansh Rai Bachchan
The last name on our list of the most famous poets in India is none other than the one from the Bachchan clan, Harivansh Rai Bachchan. He is most famously known for his masterpiece "Madhushala," a book of verses and sonnets. He worked actively to promote Hindi as India's official language, which is why he is known to be one of the best poets of all time. While working for the External Affairs Ministry, he translated several major works of Literature into Hindi, including Othello, Bhagavad Gita, and Macbeth.
Some of his top works include:
● Need Ka Nirman Phir
● Agneepath
● Dashdwaar Se Sopaan Tak
● Kya Bhooloon Kya Yaad Karoon
● Basere Se Door
He is mostly remembered for his motivational works, which greatly contribute to Indian literature.
Summing Up
With this, we conclude our list of the 10 famous Indian poets from ancient to modern times. We hope you found this article helpful and informational. Get your hands on some of these best poems and explore these poetic masterpieces yourself. The works of these authors are truly inspirational and a must-read for one and all. 
Frequently Asked Questions – FAQs
Who is the No 1 poet in India?
Rabindranath Tagore is undoubtedly the No. 1 poet in India as he is a Nobel Prize winner in literature and is known for his huge body of work apart from poets. 
Who is the father of poetry in India?
Nissim Ezekiel is the father of post-independence and modern poetry in India.
Who is the best english poet in India?
Sarojini Naidu is the best English poet in India as she wrote intense poetry with ease and mastered the art of writing difficult poetry on difficult subjects.
Who is the best Hindi poet?
Mahadevi Verma is the best Hindi poet, as she was outstanding at expressing strong emotions through her poems. She was also an activist, apart from being a poet.
Who are some famous poets in India?
Some of the most famous indian poets are Kabirdas, Tulsidas, Sarojini Naidu, Rabindranath Tagore, and Gulzar.