It comes as no surprise that WhatsApp, owned by Facebook, is the most popular messaging application on Earth and the company ensures it remains at the very top of the list with the constant addition of new features. However, we bring you some of the best WhatsApp alternatives in 2023 as not everyone is happy with WhatsApp and sometimes people just need a change.
With the recent updates to its Privacy Policy, WhatsApp has announced that it will now share its users' data across companies owned by Facebook and the policy has now made it very clear that it will collect a plethora of data from its users' devices including:
Location data
IP addresses
Model of the phone
OS
Battery level
Signal strength
Browser
Mobile network
Internet Service Provider (ISP)
Language
Time zone
IMEI
With the latest update in its privacy policy, there would be no surprise if a small chunk of its users move out and try to their hands on other, more personal or secure messaging application and for that, we bring you the list of 11 such alternatives to WhatsApp.
PS: This is not a ranking, and the applications are placed randomly on the list
What Are The Top WhatsApp Alternative Apps That Are Safe To Use In 2023
In this article, we have mentioned apps that focus on both privacy and features. You can check out the entire list of WhatsApp alternative apps by using the table of content below and use it to jump to any app that you want.
1. Telegram Messenger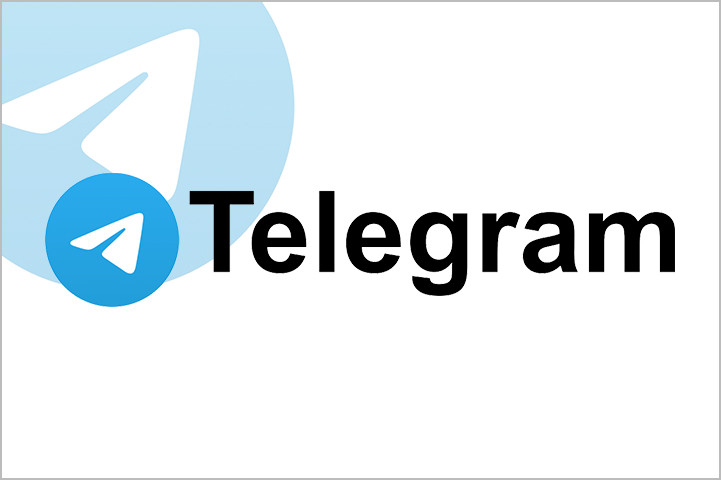 Telegram is a Dubai based messaging application that really needs no introduction as it is known as one of the best alternatives to WhatsApp in 2023 that you can use. This open-source messaging platform offers a plethora of features including the ones that WhatsApp has and many others such as a feature called Super Groups wherein a maximum of 1 lakh people can join.
Not just this, there are public channels, ability to share filed as huge as 1.5 GB, apply a Passcode lock, make messages destruct themselves and also the now industry-standard, end-to-end encryption in the secret chat, and this does not even scratch the surface.
If this wasn't enough, this messaging app has what is called Telegram Bots which enhances the user experience, literally. These bots not only bring important information to the user but a lot of these bots acts as game bots and let the users play games inside the messaging application.
Not just this, what makes it the best alternative to WhatsApp is that unlike WhatsApp, Telegram can be used on multiple platforms at once, what we mean by this is that you have the ability to start typing a text on your mobile and then continue it on your PC's web browser.
The only thing lacking from Telegram is the feature of video calling feature and if you think this is not such an important feature to have then Telegram is the app for you.
The app is available on Web, Windows, Windows phone as well
2. Kik
Kik is another superb messaging application used by crores (over 100 million) people from around the globe and the best thing about this application is that it doesn't even use a phone number to operate a messaging application.
If you are someone who wishes to use a messaging platform without sharing their number then Kik is one of the best alternatives to WhatsApp as Kik only uses an email ID and once a person finishes signing up with the email ID, Kik will create a username for you and people can then connect with you using that username.
Now to tell you the best part of using Kik as your primary messaging app is that you will never miss out of the messaging features, which means that users will have access to every important features including Emojis, Gifs, Group chats, Photo sharing, Stickers, Text messages, and video sharing among many other things.
Another unique feature of Kik is that, just like Telegram, Kik supports bots as well, but they are not available on WhatsApp. These bots can be used to play quizzes, get the latest news, fashion tips and much more.
3. Bridgefy
One of the main issues we ever face is that apps like WhatsApp need an active internet connection in order to transmit messages and content, however, this next WhatsApp alternative app is going to solve that problem.
Bridgefy is among the few apps which creates a peer-to-peer Bluetooth mesh network or a Wifi Direct-based network on your device which further allows you to send a message to your nearby friends. This alternative of WhatsApp offers three main types of messaging service:
Person-to-Person mode
Broadcast mode
Mesh mode
With Bridgefy, you can choose to send a message to your friend or broadcast them to an entire group, or even use users as nodes to send messages to long distances.
Bridgefy really shines at places with a lot of crowds, such as during music festivals, sports events, natural disasters, and other such situations where it becomes really difficult to get any reliable mobile service.
This app is free to download and use, and is the best offline WhatsApp alternative.
Also Read: Update: WhatsApp Issues New Privacy Policy, Will Share User Data With Facebook
4. Signal – Private Messenger
With the latest Privacy Policy concerns from WhatsApp, the one application which rose to the occasion like none other is Signal – Private Messenger from the Signal Foundation, the organization that powers the end-to-end encryption technology in WhatsApp and also the Facebook Messenger.
Not just this, the reason why it is being regarded as the best WhatsApp alternative in 2023 is that even the World's Richest man, Elon Musk, is suggesting people to switch to signal and created a tsunami on social media with a simple, 2 worded tweet saying, "Use Signal".
Use Signal

— Elon Musk (@elonmusk) January 7, 2021
Signal offers a number of security benefits when put next to Facebook owned WhatsApp, for comparisons.
Signal offers self-destructing messages, screen security (which prevents anyone from taking screenshots), built-in image editing feature, and much more.
If this was not enough then check this, Signal also brings encryption to its backups, calls, group calls, and even to every other data present in the app. Even the files which you send via this app, Signal, are protected.
Additionally, as per the App Store listing on Apple, Signal doesn't link any data to your identity.
For anyone who put security over everything else, this is the app for you.
5. Keybase
Keybase is one of our favourite messaging platform aided by the fact that it is an open-source secure chat application. As it is an open-source app, it is not owned by any private company who would be inclined to looking at all your data.
Also, all your data on Keybase is end-to-end encrypted and at no point in time, the message which you send is exposed to nefarious elements on the internet making it one of the best alternatives to WhatsApp.
Similar to Signal, the app does not allow to take a screenshot of the chat, however, Keybase is not aimed at businesses, rather aims at people who are concerned about their privacy and data.
One of the best features of Keybaase is that if you want to connect to people, you do not need their email ID or their contact number. This way, you can connect with people with whom you do not wish to share your personal details.
Keybase also offers a native application for Linux operating system
It is also available on Windows and macOS as well.
6. Snapchat
Snapchat needs no introduction and we all know that Snapchat could very well be amongst the best alternatives to WhatsApp out there, today. Snapchat houses some unique features for a messaging platform such as self-destructing messages, which you can set to two modes, self destruct after viewing or self destruct 24 hours after viewing.
If someone takes a screenshot of the chat, the app notifies you, if the other person has the option of "screen recording" even then you will be notified of someone taking a screenshot. You do not even have to share your email ID or number to connect with anyone, all you need to do is share your snap ID and voila, you can start talking with each other.
Additionally, it is no surprise that Snapchat has the best face mask collection of all the apps in the world that makes this app fun to use.
Other features which might attract you to Snapchat would be the feature of making group chats, voice and video calls, group voice and video calls, Bitmoji and much more.
7. Viber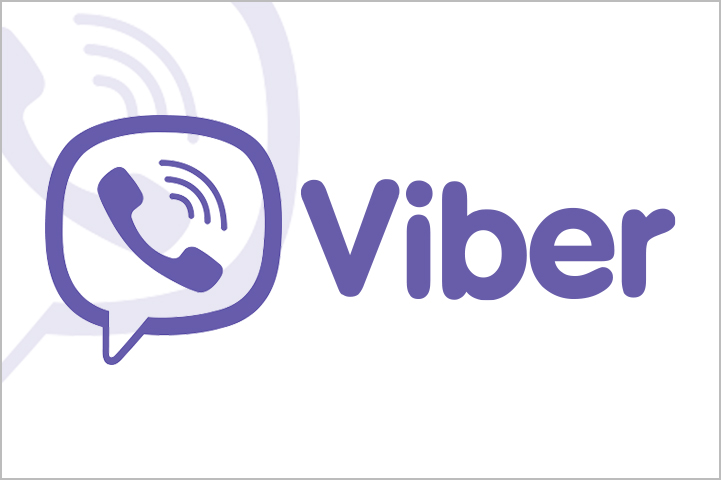 Viber is one of the most popular WhatsApp alternatives in the world and is said to stand toe-to-toe with the Facebook-owned messaging app when it comes to features. Being a VoIP (Voice over Internet Protocol) is offers various features.
If you have any security concerns, Viber does offer end-to-end encryption not just in messages, but also in calls and the shared media. Additionally, the messages saved in multiple devices are also encrypted, which beg to point out the fact that Viber comes with multi-device support, which, sadly, WhatsApp lacks.
And similar to WhatsApp, users can make voice and video calls, however, stands out with the feature called Viber Out in which users can make international calls even to the non-Viber users which are chargeable, however, the charges are nominal.
Coming to the messaging features, Viber has many including support for stickers, last seen, file sharing, voice and video messages, public accounts, backup to Google Drive and much more.
Viber also houses a sticker store and Viber games, which are games which users can play inside the app
Viber is available on Android, iOS, Windows Phone, Windows (Free, with rates for Viber Out)
8. Skype
Skype is one of the best-known chat applications in the business world, and with the great minds at Microsoft working behind this platform, Skype has conquered over all the other business chat platforms available today.
Having said this, the whole "Skype is for business" outlook has not worked well for the Microsoft-owned platform when it comes to being used for personal reasons and has kept the general audience away from a long time.
However, if you do make loads of voice and video calls over the web, Skype would be one of the best WhatsApp alternatives currently out there.
The group video call feature on Skype is second to none, and one of the best thing about Skype is that you do not need to share either your mobile number or your email ID to connect with someone.
9. LINE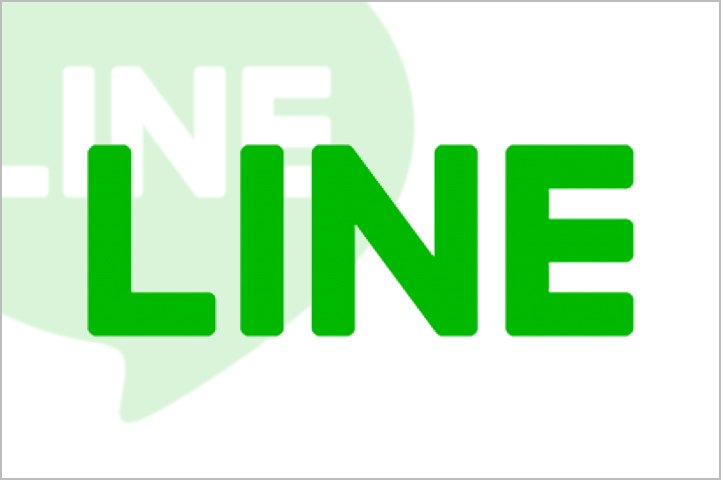 Coming from the developer of the same name base out of Tokyo, Japan, Line is amongst the most sought-after WhatsApp alternative apps in 2023. It is a cross-platform messaging platform which houses loads of features including the ones on WhatsApp, LINE features end-to-end encryption, support for voice as well as video calls and messages and much more.
Apart from the above mentioned features, LINE houses some features which make WhatsApp look pale in comparison such as LINE Out, similar to Viber Out, the platform allows its users to make international calls to non-LINE users, sticker store, Keep features wherein users can save their favourite messages, photos and more.
LINE users also get a timeline feature in the app wherein they can see any status updates and changes made to photos by their friends.
If this wasn't enough then there are several other features on LINE which our beloved WhatsApp lacks such as Passcode lock, themes, filter messages, LINE Pay for payments and some others.
Though LINE is a feature-rich messaging application, there is one thing where WhatsApp might win which is the simplicity of design, with so many features, LINE could fell a little bloated.
10. Discord
With any gamers reading this article, you know what Discord is, it has been quite famous amongst the gaming community for quite some time now, however, Discord is no longer a platform just for the gamers, though people explore the plethora of servers to engage with their interests, the Direct Message (DM) facility is often overlooked.
Discord's personal message can be used to send messages, emoji, emotes (only available to Discord Nitro users), GIFs, Documents and Gifs, additionally, users can make voice and video calls and can even browse together via screen sharing.
When Discord is integrated with other platforms such as Battle.net, Facebook, GitHub, Reddit, Spotify, Steam, Twitch, Twitter, Xbox Live, and YouTube, Discord covers you for all of your messaging needs which makes it a great WhatsApp alternative in 2023.
You can also create a group chat with 10 members, and if you want more members, you can create a server, which opens a Pandora box, you can create multiple channels, give people roles, add bots and much, much more.
11. Threema
Probably the only paid app on our list, and only for that reason at the last position, however, if the list would have considered the safest and most secure messaging app, this would have been on top 5.
If you are concerned about your privacy and security on WhatsApp, then Threema is the app for you and does not cost you much, making it one of the most used WhatsApp alternative apps in 2023.
Threema encrypts all of your data which includes but not limited to messages, the shared files, and your status updates.
Threema also provides end-to-end encryption on both voice and video calling.
The app costs ₹ 269 on iOS and ₹ 270 on Android and apart from offering end-to-end encryption in the app, Threema also refrain itself from collecting metadata and offers several encrypted backup options.
Threema is an open-source platform and has a very transparent privacy policy, which means you always know what is happening with your data and it is in safe hands while you are using the app.
Apart from the usual web client of the app, similar to WhatsApp Web, Threema includes some unique features which include the ability to create polls on a group chat, put password or fingerprint protection on chats, you can also chat anonymously with others (without sharing number), and also on Threema you get the ability to agree and/or disagree with a message.
With this we conclude our list of 11 best Alternative to WhatsApp In 2023, and though there are hundreds if not thousands of decent applications available on the internet which can replace WhatsApp, these 11 are the best ones.
Though none of the above mentioned apps even come near to the userbase WhastApp enjoys, they are good enough when it comes to security and privacy concerns of your data and information. If you are really looking to switch and looking for an alternative to WhatsApp, feel free to download any of the above 11 application.
Frequently Asked Questions (FAQs)
Question 1: What is the best alternative to WhatsApp?
Answer 1: Not everyone is happy with WhatsApp, and there are hundreds of alternatives, however, we have curated a list of the best alternative of Whatsapp available in 2023, from Threema to Signal to Telegram.
Question 2: Who are WhatsApp competitors?
Answer 2: WhatsApp is the most used messaging app in the world, however, there are many apps available which you can download, we have listed down the 1 best WhatsApp alternatives in 2023 which you must try if you are looking to move away from WhatsApp
Question 3: Which is better Line or WhatsApp?
Answer 3: Both LINE and WhatsApp are amongst the top messaging platforms in the world, but what sets LINE apart from WhatsApp, making it a great WhatsApp alternative is that it allows your to make international calls at nominal charges to non-LINE users, also you get many other features, including a timeline.