Rap music has undeniably become one of the popular forms of music in India. It has spawned a slew of new rappers in the country, resulting in a plethora of top rappers in India today. Mumble rap, rap metal, lyrical rap, and desi hip-hop are among the most popular genres.
Rap music has helped in to bridge the gap between emotions, poetry, and instrumentation. It's one-of-a-kind music in which the artist expresses his emotions, current events, struggles and the past—everything relatable. These feelings have been wonderfully brought together by some of the best rappers in India.
They not only rap, but they also write poetry, create music videos, and producing the whole video for the audience. While some labels are working in India, there are a number of top independent rappers who do it all on their own.
While it is true that people listen to it for how fast they sing, it is also takes a skill of a different order to be able to express thoughts in a musical flow while also calling out societal problems. And it is because of this quality that sets the best rappers apart from the rest.
In today's world, when the number of rappers who are killing it in the scene has soared, it's more important than ever to talk about and appreciate their talent. Let's take a look at some of India's top rappers who are making waves with their lyrical excellence!
Also Read: 10 Best Dieticians in India Transforming Lives Through Nutrition
Who Are Top 20 Rappers In India You Need To Follow In 2023?
1. Divine
The Gully Boy fame, Divine is the most well-known name in Indian hip-hop. Vivian Fernandes, also known as Divine, is a Mumbai-based Indian rapper. In 2011, he started his career as an underground rapper. Earlier, he used to rap in English before switching to Hindi. He was a member of the hip hop group known as "Mumbai's Finest." In 2014, his song "Yeh Mera Bombay" won the best music video of the year award from Rolling Stone India, and it was a huge hit in the underground.
He rose to fame with the chart-topping song "Mere gully mein," in which he writes about the everyday chores in Mumbai's chawls/slums. He has a distinct style that works well in both commercial Kaam 25 and poetic medleys like Junoon.
Divine is best known for his unique lyrical style. He's made a name for himself in the underground hip-hop scene, and he's also had a number of commercial successes. On the life of the divine, the Bollywood film Gullyboy was made, which was heavily inspired by Divine and Naezy. He is currently ruling the hip hop industry and certainly is one the top rappers in India.
2. Raftar
Raftaar is one of the few rappers who is equally divided in both mainstream and as well as underground scenes and is one of the top 20 rappers in India. Raftaar has written a wide range of songs, including commercial dance songs, raps on social issues. He has collaborated with lot of people in the music industry as well as with other rappers and artists.
Raftaar's discography includes several Bollywood hits, and he is definitely one of the first selections for prime music producers in India. Raftaar is also one of the most talented rappers, active in a variety of fields like dancing, rapping, and roadies. He is a team leader on Roadies (an Indian reality show) and a judge on MTV Hustle, the first Indian Rap Hip Hop show. He recently released a motivational track called 'Aage Chal.'
Also Read: 10 Best Short Video Apps In India You Must Try In 2023
3. Naezy
Gullyboy, a Bollywood Movie, starring Ranveer Singh as Murad, is loosely based on the life of a 22-year-old rapper from Dharavi, Mumbai's slums, better known by his stage name Naezy The Baa. Thanks to Gullyboy now he is one of the most famous rappers in India. Also, not a lot of people know that during his time at Khalsa College in Mumbai, he used to record and upload videos from an iPhone owned by one of his friends.
His collaboration with Divine, "Mere Gully Main," was a turning point for both rappers from Mumbai.
His song "Aafat" describes what makes Mumbai, the city of dreams, which can also be heard in another of his songs, "Asal Hustle." The song quickly went viral, gaining over a million views. Naezy is known for his rap style, which incorporates Mumbai slang.
Also Read: 40 Best Youtubers in India Who Have Inspired Many
4. Emiway Bantai
Emiway Bantai, also known as the Machayenge Guy Bilal Sheikh or Emiway Bantai, is one of the most well-known names in the underground Hip-Hop Rap scene. In 2013, he made his debut with the song "Glint Lock," and in 2014, he gained attention with "Aur Bantai." He is currently India's most famous independent artist, and his official YouTube channel recently passed the 10 million (1 crore) subscriber mark, supporting this statement. He became a viral sensation after his diss track 'Samjh me aya kya' a diss track aiming at popular rapper Raftaar.
Also Read: 10 Best Chefs In India Who Cooked Delicious Food
5. Brodha V
Brodha V, his real name being Vighnesh Shivanand is the only Indian rapper who has been rapping in English for a long time, and he has struggled with the language barrier. He has a strong grasp of the English rap flow and vocabulary. However, despite his capabilities, Brodha V was overlooked by a large number of rap listeners in India due to the high number of English rap listeners following Western rappers like Eminem, Jay-Z, Snoop Dogg, just to name a few. After that, he collaborated with Raftaar on the song "Naachne Ka Shaunq," in which he raps in both English and Hindi.
Brodha V is now attempting to rap in Indian regional languages. You may have noticed that most of Brodha V's songs have an Indian classical feel to them, or that some of the tracks have an Indian hindi vocals hook; this is the music style of Brodha V.
6. Dino James
Dino James is a rapper with a distinct style of rapping and music sense. Dino James is well-known for his unique rap style, which is unlike anything else we hear from other rap artists.
Do you know that Dino James didn't want to be a rapper when he wrote "Girlfriend"? He rather wanted to write about his feelings, which led to him becoming a rapper. Being Indian, a popular YouTube channel, gave him a shout out for his song "Loser," which is one of the most inspiring songs in the rap scene.
Coming from Bhopal, he began his career in Mumbai as a side actor, but returned to his hometown to work for his father's electrical contract business.
7. Kr$na
Krishna Kaul, better known by his stage name kr$na, is a Kashmiri Pandit who hails from New Delhi. Krishna was a rapper who first started rapping in the early 2000s. He began by rapping in English and signed with the label. His popularity grew after the release of his song "Kaisa Mera Desh" in 2010.
He was one of the first to gain momentum on Youtube, with one of his first songs, "Kaisa mera desh," becoming viral in one night. It was one of India's most famous videos at the time.
He also released the song "Vijay" in support of an NGO that works to save children. Krishna rapped in both Hindi and English. Raftaar later praised him, and he is now a member of the Kalamkaar team.
8. Ikka
Ankit Singh Patial, also known as Ikka, is a well-known rapper from New Delhi, India. His rap has also appeared in a number of Bollywood films. Ikka was also part of the Mafia Mundeer squad, which was formed by Yo Yo Honey Singh. In the year 2014, he made his Bollywood debut with the song "In Da Club" (Tamanchey). In the year 2019, he made his most recent appearance in Bollywood with the rap song "Manmohini" in the film Hume Tumse Pyar Kitna.
Ikka is known for his story-telling rap music, and as a result of this, he collaborates with Amit Bhadana, a well-known Indian YouTuber, on a rap song about his entire life. He has also written a rap song about his life, titled "Interview."
9. Yo Yo Honey Singh
Yo Yo Honey Singh needs no introduction as he is the most famous and expensive music director in India. He is not a hip-hop artist from the underworld. He is a pop hip hop artist who performs groves in front of a dancing crowd, mixing pop music with hip hop. He has only been included in the list because he was one those who blended hip hop with pop and served it to the Indian audience with the commercial vibe.
Yo Yo Honey Singh is widely regarded as India's ground-breaking music changer, having popularised pop-rap music across the country. He is one of Bollywood's highest-paid musical artists. According to one source, he was paid ₹ 70 lakh (US$97,000) for a Bollywood song featured in films such as Cocktail and Mastan. He is one of the best rappers in India who has also made a mark in mainstream Bollywood music industry.
Also Read: Top 10 Motivational Speakers In India: How To See Their Videos
10. Pardhaan
Pardhaan, a 25-year-old rapper from Karnal, is recognized as the desi Haryanvi rapper, and his raps in Hindi and Haryanvi have quickly climbed the popularity charts. He has worked with artists such as Neha Kakkar, Benny Dayal, and others, and his YouTube channel currently has 4.31 lakh subscribers.
Pardhaan, rose to fame in 2017 with his hit single "Haryana Roadways."
Meri Bandook, Raataan, Kacha Ghar, Mere Bhole Baba, Joint Jaley, and many others are among his many hits.
His ability to switch between goofy and serious lyrics is one of his special skills that sets him apart from other rappers.
11. Swadeshi
Swadeshi is a multilingual Mumbai-based crew known for their stories that explore the country's socio-political environment. They chose to rap in a variety of languages, including Marathi, Gujarati, Bengali, and Hindi. The unique thing about this group is the use of dialects, which transports listeners to various parts of the world in one go.
MC Todfod, MC Mawali, and MC Mayavi are among the crew members who have pushed the boundaries of Indian Hip-Hop to new heights.
They've worked with a number of well-known musicians, including Bandish Projekt, Slumgods, and others.
12. MC Manmeet Kaur
She was 15 when she first showcased her talent at a college festival, impressing the crowd but disappointing her parents. Originally from Chandigarh, this Mumbai-based rapper is now recognised as one of India's most vocal hip-hop artists, with songs that are lyrical poetry worth listening on a loop.
MC Manmeet Kaur is known for her bold voice and ability to address issues such as inequality.
Her debut album, titled 'Hip Hop Bahu,' was released in 2015 and featured glimpses of her life as a married woman in the desi hip-hop scene.
She deserves a spot in our best rappers in India list because she is one of those rappers that have courage and called out on subjects that no one had ever addressed before.
13. Deane Sequeira
Deane Sequeira, a Goan-Catholic, is a 22-year-old Mumbai-based rapper who has already collaborated with artists such as Pritam, Mohit Chauhan, Mika Singh, and others, making her one of the youngest rappers in India. Random, her first original rap, was made when she was 14 years old, and since then she hasn't looked back.
Her original "Random," as well as other songs like "Just MINE," "Timeflies," "Nobody Cares," and others, made her the most sorted and youngest rapper in the country.
She has collaborated with several well-known music directors in Bollywood, including Pritam, Ram Sampat, and Sachin-Jigar, to name a few.
14. Seedhe Maut
Seedhe Maut was formed by Encore ABJ and MC Calm and is known for its fiery, bilingual rap. They've worked with a variety of musicians and often share music that highlights the struggles of ordinary people
Encore ABJ and MC Calm are one of the top rappers in India, and their debut album, 'Bayaan,' was released in 2019 in collaboration with Sez on the Beat.
They received critical acclaim, and singles like "Shaktiman" and "Kyu" provided insight into the frustrations of Indian youth.
Also Read: Mind Blowing Sunny Hindustani Indian Idol Performances Which Let Judges' Jaw Dropped
15. Shashwat Mishra a.k.a The Quixotic
The Quixotic, regarded as one of the most versatile and top rappers in India, began his career with rap battles on Orkut. He's also competed in a number of real-life rap battles and also served as a judge for Rap Wars 2016. The Quixotic is known for its hard-hitting lyrics and has a large number of loyal audiences. He describes his musical style as experimental-soul music.
16. MC Prabh Deep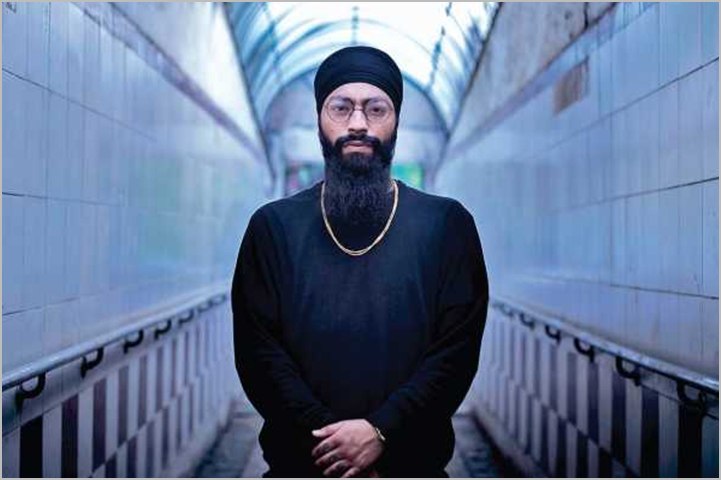 MC Prabh Deep, a 24-year-old Punjabi rapper from Delhi, rose to fame after rapping about the disadvantages of a highly competitive and slightly unfair educational system. He worked as a salesman and a call centre rep before returning to his first love: music. He is now one of the top 20 rappers in India now only because of his hard work and determination.
He dropped out of high school (by choice, not by circumstance). He released his first album in 2017, and his YouTube channel now has 87.7k subscribers who enjoy his music. His voice is one-of-a-kind, resembling that of traditional Punjabi folk singers. He is a recording artist as well as a producer and organiser of MC battles in the capital city.
17. Khasi Bloodz
Khasi Bloodz began in 2009 and rose to prominence in the mid-2010s. The Shillong-based crew, one of the most prolific groups to emerge from Northeast India, raps in the Khasi language and takes pride in being a representative of the Khasi tribe. They've also influenced other local musicians, such as Kingdom Culture. Their YouTube channel currently has 39k subscribers.
Khasi Bloodz are known for lyrics that revolve around brotherhood, social and political problems, social justice, and creating debates about the relationship of North-East's with the rest of India. With vocalist and rapper Meba Ofilia, they won the MTV EMA award for Best India Act in 2018 for their collaboration track "Done Talking."
The members of Khasi Bloodz are Donbok Kharkongor aka D-Bok, Lamonte Pakyntein aka D-Mon, and Ritik Roy Malngiang aka Big Ri.
18. Sumukh Mysore a.k.a Smokey The Ghost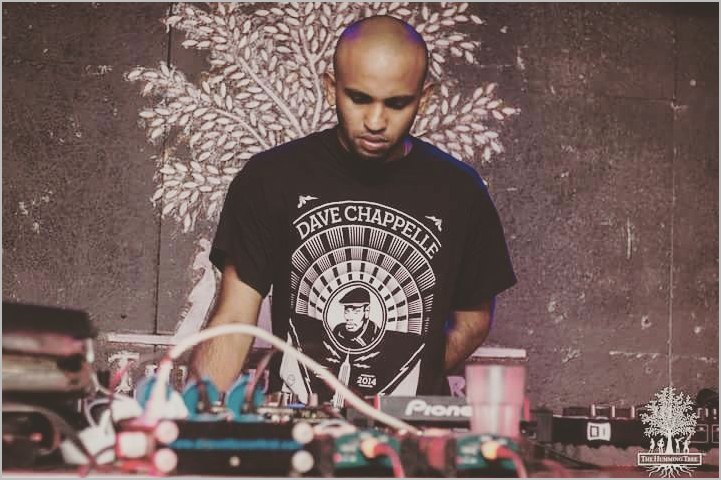 This 28-year-old Bangalore rapper chose to pursue his passion for music over the safety of a government job as a Research Scientist at the National Centre of Biological Sciences. He began his career as a member of the Machas With Attitude trio, but the group later split.
Sumukh Mysore is well-known and one of the best rappers in India known for his unique style of multiple rhyming, as well as his expertise in on-line rhymes. His mixtape, titled "The Cellotape," became India's most downloaded mixtape.
DesiHipHop.com has called him one of India's best lyricists.
Also Read: Top 10 Best Coke Studio Songs Ever
19. Madurai Souljour
Madurai Soljour is a well-known Tamil-language rap group. Syan and Nowsa, cousins and members, first discovered rapping in 2007 after listening to – and being influenced by – emerging Malaysian artist Yogi B. They've come a long way from jamming in tea shops and at the back of grounds to making YouTube videos with over a million views.
20. King Rocco
Arpan Kumar is King Rocco's real name, but he is better known by his stage name. He had already decided to become a rapper when he was in the eighth standard. He is more famous because of his success on the MTV reality show "MTV Hustle."
He is currently one of the most well-known rappers, and he can be seen performing live with Raftaar, Raja Kumari, and Nucleya.
Nucleya offered him an album, which is scheduled to be released by the end of this year after he nailed it with his performances in MTV Hustle.
With this, we conclude our list of the best rappers in India who are making a name for themselves with lyrical gems.
The rappers mentioned above have achieved success in the music industry as a result of their hard work, and the popular raps that they have been churning in recent years have entertained music fans. Check out these rappers' most recent raps and leave your thoughts in the comments section.
Frequently Asked Questions (FAQs)
Question 1: Who is the best rapper in India 2023?
Answer 1: India is witnessing a boom in the rapping genre and we have curated a list of the best rappers in India in 2023 which you must listen to, from Divine to Ikka to Dino James, you will have something for every mood.
Question 2: Who is the rap king of India?
Answer 2: To decide the rap king of India is very subjective as criteria differ for every person, however, overall, right now, Raftar is the rap king of India.
Question 3: Who is No 1 underground rapper in India?
Answer 3: Divine is the No 1 underground rapper in India, who also rose to fame with the movie Gully Boy. The movie is based on Divine's life, and a movie is made on your life only when you are someone.