It does not come as a surprise that the short videos app, in India, are gaining immense popularity, especially, ever since the ban of the Chinese short video app Tik Tok, a lot of homegrown application have entered the space to fill the huge void left by the decision of the Indian government.
Today, we bring the list of the 10 best short video apps in India for those who like to post content and share their moments with the whole world as well as for those who like to swipe through the feed and consume content for hours without rest.
The video and image sharing platform owned by Meta, Instagram, also launched its own section for a short video called Reels. The Indian Influencer and Creator industry is exploding and as per data released by Meta, Facebook's parent company, more than 6 million (60 lakh) reels are made every day in India. Additionally, the influencer economy in India is said to have crossed ₹ 900 crore already.
So, without further ado, let us being with the list you have been waiting for.
What Are The 10 Best Apps For Short Videos In India (2023)?
There are a lot of short video apps available on the Indian app stores, however, we have given precedence to the application developed and grown in India.
1. VOOHOO- Live & Short Video App
VOOHOO is a short video app that is turning a lot of heads in the space of social media apps in the country. VOOHOO offers some of the best features that can be seen in this space which includes:
Like-o-Meter: people can rate your content on a scale of 0-100 which means you get to know how your content is perceived by the community in real time. No need to scroll through hundreds, thousands of comments to know how people like your content.
Challenge: Have you ever wished to earn bragging rights handed to you by the king aka your community? Well, VOOHOO has got your back, now challenge up to 3 people with your post and let the people decide who is the best.
Duet: Creators, on VOOHOO, can also post their content and enable the "Duet" feature which will let everyone else collaborate with the video and make duets with it.
The fun does not end here, VOOHOO offers a lot of filters, stickers and editing features to make sure your video and images come out just the way you like them. You can also record handsfree making it one of the best short video apps in India.
You can also add music to your videos directly from your phone's library on VOOHOO.
Wait, there's more.
People can also go Live on VOOHOO, and not just go Live to interact, people can actually earn money because when your fans send your gifts and sticker, you can diamonds which can be withdrawn via in-app process. So what are you waiting for? Download VOOHOO today.
2. Moj
Moj is another short video app that has been grown in India. The app is developed by ShareChat. The app is often regarded as the hot new stage for people to show their flaming talent to the world out there.
Moj offers a plethora of special effects, thousands of stickers and magical emoticons to make your selfies extra special. Similar to VOOHOO, Moj offers a wide variety of content on its platform, however, there is no Live feature on the app.
Moj is more focused on its hashtag challenges and promotes those videos and creators who participate in its Hashtags over a period of time. You can also create duet videos on Moj.
3. Josh
Josh is yet another Indian short video app that focuses on forecasting talents to the whole wide world. Josh offers different genres of content including daily challenges, creative trends, entertaining, Masti, Lip-sync, DIY.
You can create a short video on Josh and let your fans create duets with it. Use a handful of filters, stickers to create a video that stands out. You can also watch the latest videos of your favourite creators including but not limited to Mr. Faisu, Hasnain Khan, and other members of Team 07 along with Sameeksha Sud, Vishal Pandey, and Bhavin Bhanushali on Josh.
Also Read: 20 Best Rappers In India You Must Hear
4. Chingari
Yet another Indian short video app makes it to the list and what better app than the one endorsed by the "Bhai" of the Indian Movie industry himself. You guessed it right, Salman Khan is the brand ambassador of this short video application.
Chingari is a unique and fun short video app which enables you in creating interesting videos and share them with the entire world. You can create original videos, dance to your favourite tunes, try funny and exciting AR filters, lip-sync to the trending songs as well as dialogues.
Users also get video tone augments for your phone call experience with effortless video discovery on the call screen while you wait for the call to be answered.
5. MX TakaTak Short Video App
MX TakaTak rose to fame very quickly after the ban of Chinese apps like TikTok and until recently was owned by MX Media & Entertainment in India. However, in a recent development, the platform was bought by ShareChat, owner of Moj, in a $ 700 million (over ₹ 5.3 thousand crore) deal.
On MX TakaTak you can find some of the most famous creators including, but not limited to, Badshah, Jannat Zubair, Garima Chaurasia, Angel Rai, Aashika Bhatia have joined this platform with millions of followers.
You can make short-form videos and funny dubbed videos, however, cannot Go Live freely.
6. Zili Short Video App for India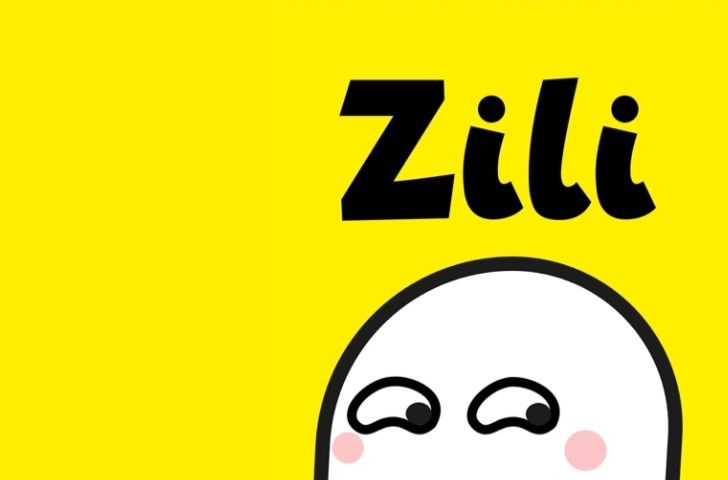 Zili is one of the best short video apps in India with more than 100 million (10 crore) installs from Google Play Store alone. On Zili you will find tons of trending videos which includes funny sketches, snippets from your fav movies, talents from around the world, cool dance videos, and fresh music which will keep you entertained for hours.
When you use Zili, you get access to extensive editing tools and features which includes puzzle videos, boomerangs, as well as superzooms using which one can create catch content online.
You will also get a ton of hot music in every genre you can dream of including Rap, Rock, Hip-Hop, EDM, as well as Country. All the music available on Zili is absolutely free to use!
7. Roposo
If you are looking for an Indian social media application that offers more than just a platform to post short video then probably Roposo is the place for you. Not only you can post short videos here, you can go Live, you can also use this as a shopping app that lets you discover and shop the latest trends LIVE from your favourite celebrities and influencers.
What Roposo offers with their Live Shopping?
Get trusted and quality products at great offers & deals
Free Shipping & Cash on Delivery available
Free return and instant refund, no questions asked
Track, exchange and return your order easily
Easy payment options like UPI, Credit Card, Debit Card, Net Banking, PhonePe, Paytm and others
Also Read: Top 10 Best Coke Studio Songs Ever
8. Mitron
Mitron is another app that is one of the best Short Video making App. The app has been designed for people to not just share their talent via innovative and creative videos but also to enjoy fun and interactive games online every day.
Not only does the Mitron app guarantee to keep you entertained in every possible way. You can also create, edit, share and watch the latest viral videos.
One also stands a chance to win cash prizes daily by playing interactive games in the app.
9. Tiki
Tiki is an entertainment short video platform that covers high-quality short videos from different genres including comedy, dance, lipsync, drama, food, lifestyle and fashion.
On Tiki, one can like, share and comment on the content which you like. You can also interact with the creators you want, find a community that shares your viewpoint.
Tiki, from time to time, also organises offline meetups in select cities where people can meet each other to share ideas & have fun!
10. Instagram
Instagram is arguably the best short video app in India, however, the only reason, as we informed above, for keeping it so low in rankings was to give precedence to the Indian applications. Why we call IG the best short video is only because of the reach it has, the sheer number of reels posted every day on this platform is mindblowing.
Instagram Reels provide you with a platform where fun videos can be created to share with your friends or anyone on Instagram. You can record and edit 60-second multi-clip videos with audio, effects, and new creative tools.
Instagram offers too many filters, editing options, and stickers which can make your Images and Videos stand out like nowhere else. One can also go Live on Instagram and interact with their fans.
With this, we conclude our list of 10 Best Apps For Short Videos In India. Which one do you think deserves the top rank? Do share with us down in the comments. Each of these apps has some USP which will make sure you get the best of your time.
Frequently Asked Questions (FAQs)
Question 1: Which is the No 1 short video app?
Answer 1: VOOHOO is the No 1 short video app in India because it offers the best of both worlds, not only one can use its user-friendly filters to make your posts more exciting and also can go Live to interact with your fans. You can also earn money when your fans sent you gifts on VOOHOO.
Question 2: Which Indian app is like TikTok?
Answer 2: There are a lot of Indian apps which took it upon themselves to fill the gap left after TikTok was banned in India, however, where TikTok stands now, VOOHOO comes the closest as like TikTok, VOOHOO gives the option to its users to upload videos as well as go Live and interact with the community.
Question 3: Which is the best app for watching short videos?
Answer 3: There are hundreds of options on the market where you can kill your time swiping through short videos on your mobile phones, however, VOOHOO, Moj, Josh, MX Taka Tak and Instagram are some of the best apps for watching short videos. If you live outside India, TikTok can also be one of the best options for you.