Beer is one of the oldest and most popular alcoholic beverages in the world. It is made from fermented grains, usually barley, and flavored with hops. The brewing process is simple, but the result is a complex and delicious beverage that has something to offer everyone. The beers produced by the top beer brands in India can be light and refreshing or dark and flavorful; there is a beer for each one out there. And with the craft beer movement in full swing, there are more beer options than ever before.
The history of beer is long and complicated, but it is thought that the first beers were brewed in Mesopotamia around 4,000 BC. From there, the brewing practice spread to Egypt and the entire Europe. Beer was an important part of life in medieval Europe, and monasteries played a significant role in its production. Today, beer is brewed worldwide, with Germany, the Czech Republic, and Belgium being particularly well-known for their brewing traditions.
The Indian beer market is one of the most diverse beverage markets in the world. India is home to various beer styles, brewing traditions, and beer brands. With so many options available, it can be hard to know where to start. Here is our list of 10 best-selling beer brands in India that you should try on your next visit to India:
List of 10 Best Beer Brands In India (2023):
1. Kingfisher: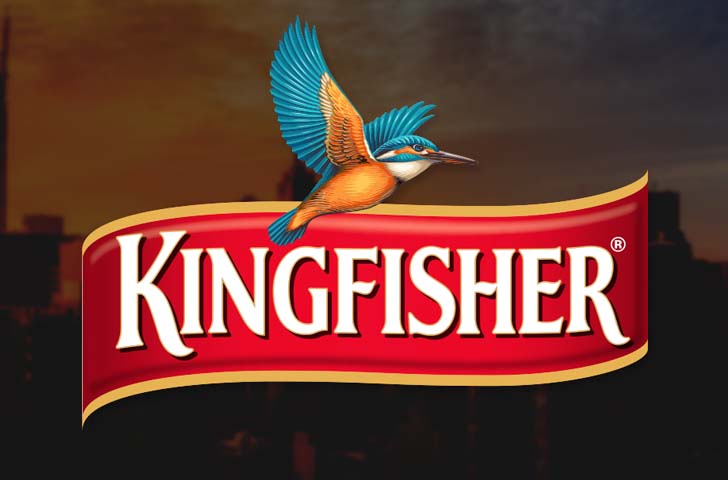 Kingfisher is a popular Indian beer name known for its refreshing taste. The beer is brewed using the best quality malt and hops, which gives it a distinct flavour. Kingfisher is available in various pack sizes, making it convenient for people to enjoy the beer anytime. Kingfisher is a subsidiary of United Breweries Group, one of the world's largest brewing companies. The group also owns other popular brands like Heineken, Carrier, and several other local brands. The taste of Kingfisher is distinctively different from other brands in the market, partly attributable to the water that goes into brewing the beer. This difference has made Kingfisher one of the best beer brands in India.
2. Tuborg:
Tuborg is another popular beer brand in India known for its strong and bitter taste. Tuborg was first launched in India in 2007 and has since become one of the most popular beer brands in India. Carlsberg India, a subsidiary of the Danish brewing giant Carlsberg Group, brews the beer. Tuborg is available in bottled and canned formats and is typically priced higher than other mass-market beer brands in India. Despite this, the brand has grown its market share due to its strong taste and appeal to beer drinkers looking for a more premium experience.
Also Read: Best Youtubers in India
3. Bira 91:
The company was founded in 2015 by Ankur Jain, a former McKinsey consultant. Jain was born in India but raised in the United States, and he saw an opportunity to tap into India's growing craft beer market. Bira 91 quickly became one of India's most popular craft beer brands, thanks to its flagship pale ale and its easy-drinking lager. The company has since expanded its product line to include a wheat beer, a stout, and a light lager. Bira 91 is available in more than 10,000 restaurants and bars across India. The company has also expanded into the United States, and its beer is now available in more than 500 bars and restaurants in New York City, Los Angeles, San Francisco, and Seattle.
4. Kati Patang:
Hailing from Asia, Kati Patang is a beer that uses Himalayan water to create a crisp and refreshing beer. The result is a beer that is perfect for those who enjoy a crisp and refreshing beverage. Kati Patang is available in both draft and bottled form. It contains Snappy Wheat, Zesty Amber, and Saffron Lager. Joining the ranks of other top beer brands in India, Kati Patang is perfect for those who want to enjoy a premium beer without spending a fortune.
5. Carlsberg: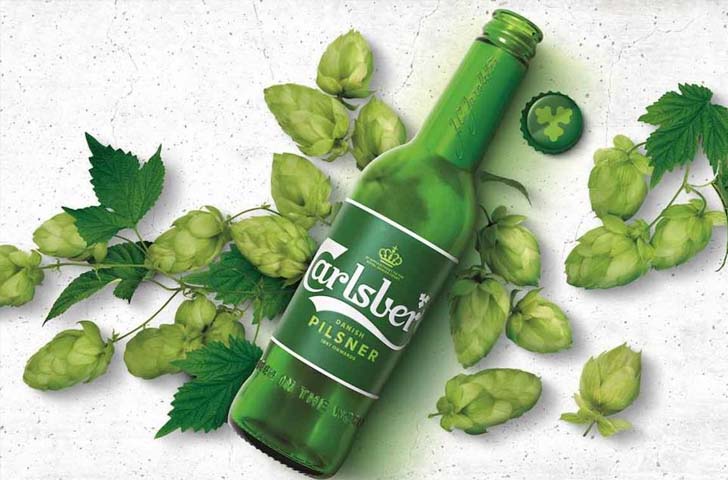 Carlsberg is one of the leading breweries in India. The company has been operating for over 20 years and has a strong presence in urban and rural markets. Carlsberg's products are popular among all age groups and demographics. Carlsberg's beers are brewed using the best quality malt and hops. The company has a state-of-the-art brewing facility in Hyderabad that produces a wide range of beer styles. Carlsberg's beers are available in both draught and bottled forms. The company's flagship beer is the Carlsberg Elephant, a strong pilsner beer popular in many countries.
6. Heineken:
Heineken's presence in India has been growing in recent years, and the company now has a large market share in the country. India is a key growth market for Heineken, and the company is investing heavily in its operations in India. In 2018, Heineken opened a new state-of-the-art brewery in Bangalore. This new brewery is Heineken's biggest investment in India and will help the company meet the growing demand for its beer in the country. The refreshing drink is also very popular and among the best beer in India and is often consumed during the hot summer months.
7. Corona: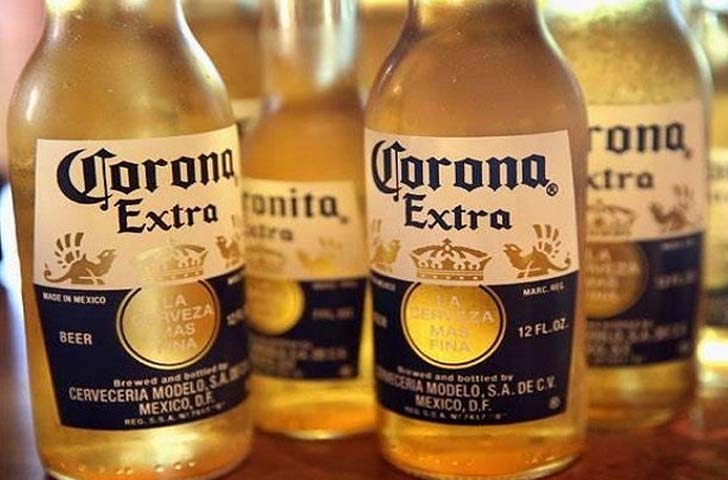 For years, Corona Beer has been a popular choice for beer drinkers in India. The light, refreshing taste of Corona is perfect for the hot climate. And because it's such a widely available beer, it's easy to find and enjoy. With its moderate alcohol content, Corona is perfect for a lazy afternoon or evening. Anheuser-Busch InBev, the company behind Corona Extra, is one of the world's largest brewers. It is also behind large beer brands such as Hoegaarden and Budweiser. As such, Corona has a huge marketing budget and is easily one of the most recognizable beers in India and worldwide.
Also Read: 20 Best Rappers In India You Must Hear
8. Foster's:
Foster's is an Australian beer brand that was launched in India in the late 1990s. The brand is owned by SABMiller and is brewed by United Breweries. In India, Foster's is positioned as a premium beer brand targeted at young adults. Foster's has a unique taste that is different from other beer brands in India. Indian consumers have received the taste of Foster's, and the brand has become popular quickly. Foster's is available in both bottles and cans and has a strong presence in the on-premise channel.
9. Royal Challenge: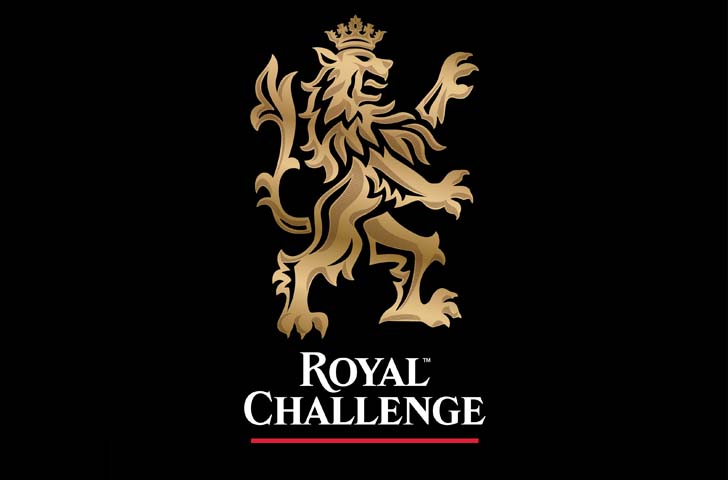 The Royal Challenge is known for its strong and distinct taste. The brand was first introduced in India in the early 1990s and has become one of the country's most popular beers. Royal Challenge is brewed with a unique blend of Indian and international hops, which gives it a robust flavor that beer drinkers in India love. Royal Challenge is a perfect choice if you're looking for a beer with a strong and distinct taste. So if you're looking for a beer that is sure to please, go for Royal Challenge.
10. White Rhino:
India's first craft brewery, White Rhino, is known for its high-quality beer and unique flavor. The company's flagship beer, White Rhino Pale Ale, is a light and refreshing beer with a slightly hoppy taste. White Rhino's other beers include the White Rhino Wheat Ale, a light and refreshing beer with a slightly fruity taste, and the White Rhino IPA, a full-bodied and hoppy beer. White Rhino's beers are available in India at select bars and restaurants.
Also Read: Top 10 Best Coke Studio Songs Ever
Summing Up:
We all know beer is one of the world's most popular drinks, enjoyed by people of all ages all over the globe. From parties to football games and backyard barbecues to fancy restaurants, beer is a drink that can be enjoyed in any setting. It can be enjoyed on its own or as part of a meal, and there are endless Indian beer names that one can choose from. Most of the beer brands in India are widely available in liquor stores.
When enjoying a beer, it's essential to check the label to figure out the alcohol content present in it. If you enjoy the taste of beer but want to avoid the alcohol content, then, fortunately, several beer brands in the market produce non-alcoholic beer and can give you the taste of beer without the buzz. Every beer, whether alcoholic or non-alcoholic, has a slightly different flavor, so it's worth trying a few of the top beer brands in India to see which one you like best.
Frequently Asked Questions (FAQ)s:
Which is the No 1 beer in India?
Ans: Kingfisher is the No. 1 beer in India, costing Rs. 60 for a 650 ml bottle. It is light golden in colour and has a malty taste making it a refreshing and popular choice among beer drinkers in India.
Which is a strong beer in India?
Ans: With a massive 15% alcohol content, BroCode is one of the strongest beers, which is less of a relaxing beverage and more of a drunken disaster. It is followed by beers like Godfather, Bad monkey, and Kingfisher Strong, with an alcohol content of 8%.
Which beer brand is affordable?
Ans: Kingfisher is an affordable beer brand in India, with prices starting at around Rs.60 for a 650ml bottle.
Which beer tastes best?
Ans: There is no definitive answer to this question, as everyone's taste buds are different. However, some of the best beer brands in India that are also widely popular include Kingfisher, Carlsberg, and Budweiser. These brands are generally available at most bars and restaurants.
Which beer is healthy?
Ans: Bira 91 is a healthy beer in India with just 90 calories in a 330 ml bottle. As compared to other beers, Bira 91 is definitely a healthier option.