One of the most comment and oldest ways people have used to save their hard-earned money is by opening a savings bank account. A savings account is a deposit account you hold with a bank which is an interest-bearing account. Even though these kinds of accounts do not have a high-interest rate, it is the reliability and safety that make them a good option for saving your money and that is the reason we bring you the list of the 10 best savings accounts in India.
The reason why people in India prefer keeping their money in a savings account is because the principal amount stays safe while the banks pay interest on the money. With this account, one can very easily save their money in the bank whilst earn a small premium on it every year.
With savings accounts, people can also spend online and generally the saving account holders are offered debit card which enables the cardholder to withdraw money from the ATMs (Automated Teller Machines) on the go. People can also swipe the card at multiple Point of Sale (PoS) machines and not worry about keeping cash.
In order to kee a track of the withdrawal, deposits, and such transactions the bank also gives you a passbook, monthly account statement, and cheque book facility with this account.
Though there are also Fixed Deposits accounts which offer good interest to the account holders compared to a savings account, however, you lose a lot of flexibility as the option to withdraw the money is revoked.
Having laid down the benefits of a savings account, one need to keep an eye out on some features which the bank offers when you open a savings account. We have made a list of some of the most favouring savings bank accounts for you.
Also Read: 7 Most Common Reasons For Personal Loan Rejection
Which are the best banks for savings account in India ?
Savings accounts offer huge benefits for money, as many online as well as the traditional brick and mortar stores offer EMI facilities on debit cards which you get with the savings accounts, apart from this there are a plethora of features which comes with the bank you choose from, so let us take a look.
1. IndusInd Bank Savings Account:
The savings bank account offered by IndusInd Bank is one of the best savings accounts in India which is suitable for all the ones who are looking to open a zero-balance account or is an investor of active stocks.
If you opt for an IndusStox account then the bank will offer you trading, Demat, and savings account for free.
An IndusInd savings account holder also get a Titanium Debit card which earns them reward points anywhere between 5X and 6X every time you spend ₹ 200 through your debit card. Some of the additional benefits that the IndusInd Savings account holder gets are:
Choose your own account number
No minimum balance requirement
An annual interest of up to 7% on your savings account which is one of the highest in the country
Reward points are earned for every transaction of the debit card
Indus Money Program which offers cashback facility
Discount offers on insurance policies
Ability to earn interest on funds which you allocated for trading from your savings account
Provides zero brokerage on delivery
Free monthly E-statement of your bank account
2. RBL Bank Savings Account:
RBL Bank, which was formerly known as the Ratnakar Bank Limited offers a savings bank account for those who wish to enjoy a higher rate of interest on their money if they keep it in a bank account.
If you are looking for locker benefits and property loan benefits, you could really consider optiong for the savings bank account of RBL. RBL is one of the best banks for savings account in India which also offers you the facility to choose your account number.
The advantages that could get RBL Bank savings account are:
Ability to open a savings bank account at RBL with the bank's mobile application
Customise your own account number
High interest rate of up to 6.75%
Discounts on operations of the locker at the bank
Being unable to maintain the account, you would not attract any charges
As much as 25% waiver in processing charges when you apply for property loans with RBL
3. Kotak Mahindra Bank Savings Account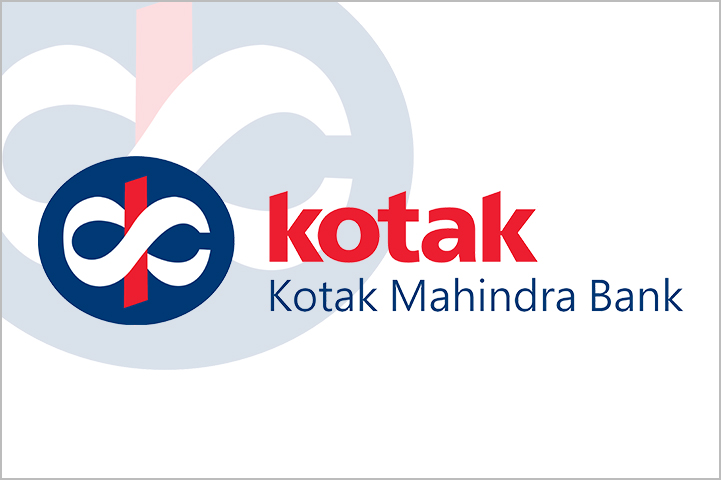 We are 3 for 3 on the list of best savings accounts in India for private banks as we have Kotak Mahindra Bank which is relatively a new bank having been founded in February 2003. Kotak Mahindra Bank's savings account is most famous for its zero balance maintainance and zero maintainance fee services.
Kotka offers seamless services to a customer and you can open an account instantly. Some additional features of savings account in Kotak are:
Instant and simple process of opening an account
Paperless accounting process of the bank
Option to open a zero-balance account
Offers feature to scan and pay enables easy in-store purchases
An interest rate of up to 4% per annum on your money
Zero transaction or monthly account fees
Also Read: Things To Note Before Buying A Cyber Insurance
4. HDFC Bank Savings Account:
Did you know what HDFC in the HDFC Bank stands for? It stands for Housing Development Finance Corporation and was founded in 1994 and is the largest private bank in India. HDFC Bank's Savings Account is the one for those who want customized as well as premium products from their banks.
HDFC is not only one of the most profitable and valuable banks in India but also known to be as one of the most the prestigious institutions in the banking sector, and what makes it one of the best savings account in India are as follows:
HDFC Bank provides credit cards at affordable rates
Premium products of this bank with a lot many perks
HDFC bank waives off the annual maintenance charges for the first year
Interest rate of up to 3.50%
Discounts on online shopping and various other offers
Customised services catering to user's needs
International debit card for free
5. SBI Savings Account:
India's largest public sector bank, the State Bank of India is one of the best banks for savings account in India in 2021 which offers some great offers, discounts and services to its customers. SBI has the most number of branches in the country with some claiming the bank to have more than 16,000 branches which means nowhere where you are in India, you will find an SBI branch making your banking easier and seamless.
The mobile and internet banking services offered by SBI are also remarkable and their YONO app is second to none in the banking sector.
Apart from the savings account, this bank offers some of the best banking products which includes De-mat, mutual funds, and insurance.
Here are some of the advantages of an SBI savings account:
More than 16,000 bank branches
An auto sweep facility
One of the lowest monthly balance requirement in the sector
Safe Deposit lockers
Nomination facility
Can be linked to Multi Option Deposit (MOD) Account
6. Citibank Savings Account
Citibank needs no introduction, it is one of the best banks for savings accounts in India as well as around the globe. Citibank fulfills the global banking requirement of its customers.
The bank solves several of your fund remittance through solutions such as foreign currency draft, Citi Global transfer, wire transfer, and others.
Some of the best features of an Citibank savings account are:
The bank has a global presence
Offers wire transfer
Enables easy money transfer and provides its receipts
Zero fee on a wide range of banking services
Draft of foreign currency available
Get rewarded when you spend on your Citibank Debit Card
CitiBank affiliated outlets of Indian Oil, the transaction fees are nil
No fee on the replacement card
7. Yes Bank Savings Account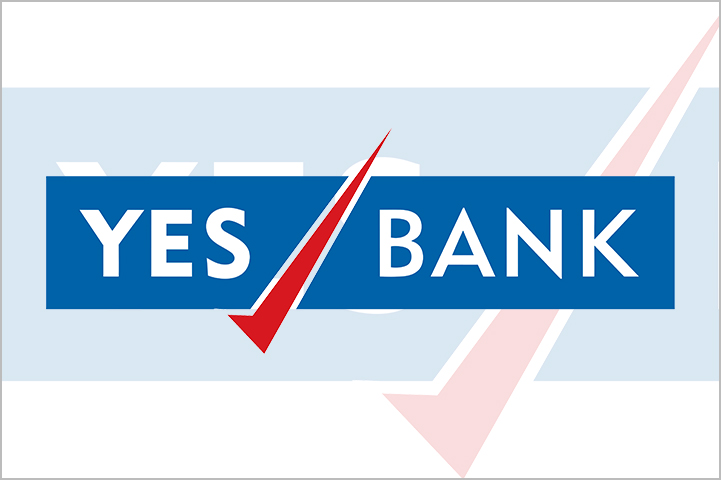 The savings account at Yes Bank allows high customisation such as the pricing as well as the debit card option you wish to have.
Yes bank also offers the option for those who wish to earn a higher rate of interest and want a bank which offers various facility for banking. Yes Bank offers different type of saving account which a customer can choose from depending up what suits them the best
Some of the best features of an Yes Bank savings account are:
High interest rate of up to 5.5%
Unlimited access to ATM
Option to customize the savings bank account
Pay utility bills with no charges or fees
The facility of savings rewards
Offer of pricing options for maintaining an account with a minimum balance requirement
8. Axis Bank Savings Account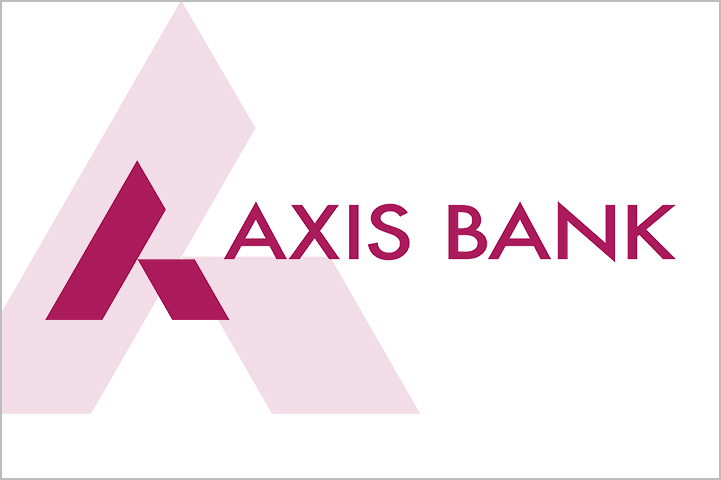 Hands down one of the best savings accounts in India is offered by the Axis bank and people who wants the best in class customer care service usually opt for Axis Bank. Axis Bank has won several awards and accolades which includes the Best Contact Centre for the experience of customers award 2018, in financial sector the bank has won the Best Loyalty Program award 2017 and 2018, and Best Rewards Program continuously for five years since the year 2015.
Axis Bank is also the only bank in India which offers reward points on several account transactions. One can get these reward points for opening a recurring deposit account, Demat account, or for ECS.
Axis Bank offers two options for bank accounts Prime and Easy Access which enables to open of a lower minimum balance account and Prime Plus, Burgandy, and Priority accounts that have to require higher balance.
Let us take a look at some of the best features of Axis Bank savings account:
Provides high-class customer service
Offers at least 15% off at the restaurants that have partnership
Preferential price for De-Mat and lockers
Reward points for transactions
Great offers on loans for existing account holders
Also Read: Three Prepaid Payment Instruments You Should Know About
9. IDFC First Bank Savings Account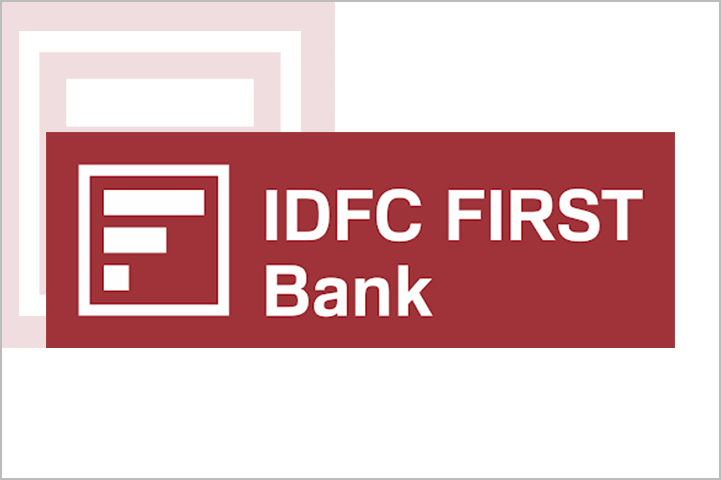 Though not many people know of the IDFC First bank given it is one of the youngest bank in India being only founded in 2015, it offers one of the higest Interest Rates on savings account in the country.
This bank is a preferred choice for those who wish to earn income through interest without having to maintain a minimum balance every month. The opening of savings account at IDFC First bak is seamless and paperless.
Some of the best features of an IDFC First Bank savings account are:
High interest rate of up to 6%
No charges on failing to maintain a monthly minimum balance
No limit on fund transfer
Free transactions from ATMs anywhere in India
Air accident insurance cover of ₹ 1 crore
₹ 6 lakhs Purchase limit and ₹ 2 lakhs daily ATM withdrawal limit
Paperless digital A/C opening with Video KYC
10. ICICI Bank Savings Account
Another bank that offers one of the best savings accounts in India in 2021 is ICICI Bank who offers remarkable banking services to its customers. ICICI Bank's savings account is the best for tech-savvy people who want to use online banking instead of traditional banking.
ICICI offers several top-notch services to its customers including round the clock banking services, complementary bank cards and also discounts on more than 2,500 restaurants in partnership with the bank.
Sone of the key features of ICICI Bank savings account are:
Complimentary credit card
24X7 banking services
iMobile Banking Application is one of the best mobile banking apps
The technology used by ICICI Bank is much ahead of most other banks in India
Instant online investments
Complimentary air accident insurance worth ₹ 50,000 and purchase protection insurance worth ₹ 50,000.
No Minimum Balance Commitment' feature with FD of as low as ₹ 10,000 with a minimum tenure of 12 month
With this we conclude our list of the 10 best banks for savings account in India in 2021 and we hold the above mentioned details helps you in choosing the best bank for savings account as per your needs.
Additionally, there are certain details which bank would need you to present before it before they can open your account:
ID Proof: Voter ID, Aadhaar Card, Driving License, Passport
Residential Proof: Gas Bill, Electricity Bill, Telephone Bill, Bill of Property Tax, Rent Agreement, Voter ID, Driving License, Government Employee Card.
Though this is a generic list, bank will require some of these documents. If they would need additional documents, you will be asked to present them by the bank at the time.
Frequently Asked Questions (FAQs)
Question 1: Which bank is best for savings account in India?
Answer 1: In terms of reliability we have listed down the 10 best banks for savings account in India including IndusInd Bank, ICICI Bank, SBI, HDFC Bank just to name a few. They offer high interest rate on your deposits, great features and offers and also enhanced security.
Question 2: Which bank has best savings account?
Answer 2: IndusInd Bank, RBL Bank, IDFC First Bank and Yes Bank are some of the best banks for savings account if you are looking for higher interest rates on your deposits. However, we have listed down 10 banks with some of their best features so you can make the decision reliably.
Question 3: Which government bank is best for savings account?
Answer 3: State Bank of India is the best government bank for savings account in India not only because it has great technology and services but it has more than 16,000 branches across the country making sure your banking needs are fulfilled wherever you are.
Question 4: Which bank is best for zero balance account in India?
Answer 4: Almost every bank listed in our article offers a zero balance account along with the features and services they offer you as an account holder.