India is a land of diverse cultures, and our dances are a reflection of our culture and traditions. Typically, dances are classified as classical and folk. We have 8 prominent classical dance forms in India, while the folk dances are numerous and vary as per the local traditions of every region. In this article, we will tell you about some of the best dancers in India across all categories, be it classical, folk or western.
Dance, be it classical or contemporary, is a free form of expression. The costumes, facial expressions, dramatic makeup, and musical beats bring about the distinctiveness of Indian dances. The uniqueness of Indian dance styles, and Indian dancers, are well-known throughout the world. These dancers have truly refined the age-old Indian dances and are known for the experimental fusions that they bring to their dance forms.
In this article, we will discuss India's famous dancers who have truly made a mark for themselves and have changed the way people see and perceive dance globally.
Who Are 10 Immensely Famous Dancers in India In 2023?
1. Hrithik Roshan
Hrithik is one of the top dancers in India, and is available in the first position on the list. Roshan was born in Mumbai and grew up in a family with a strong interest in the arts. His mother, Pinky Roshan, was a stay-at-home mom, while his father, Rakesh Roshan, was a well-known actor and filmmaker. Hrithik Roshan's acting debut came in 2000 with the film "Kaho Naa… Pyaar Hai," where he also showcased his dancing prowess in the song "Ek Pal Ka Jeena."  
Hrithik Roshan's dancing reached new heights in the 2010s with his roles in the movies "Agneepath," "Bang Bang!," and "War." His dedication to his craft was evident in the movie's dancing scenes, where he performed with grace and accuracy that won him praise from critics. Hrithik Roshan has won the Padma Shri Award for his services to Indian cinema, four Filmfare Awards for Best Actor, and one Filmfare Award for Best Male Debut.
2. Madhuri Dixit
Madhuri Dixit is the best dancers in India and is beloved by fans worldwide. She was born in Mumbai and was raised in the dance industry. Her love of the traditional Indian dance style Kathak inspired her to seek intense training under the direction of well-known gurus. Madhuri Dixit is known for her beautiful dance moves, expressive eyes, and powerful energy. Throughout her dance career, she has given many iconic performances. She experienced a rapid climb to fame in the 1990s. Dixit has won four Filmfare Awards for Best Actress. 
Along with her television career, she has hosted the well-known dance reality show "Jhalak Dikhhla Jaa" and judged "Dil Hai Hindustani." Due to Dixit's services to the Indian cinema, she received the Padma Shri in 2008—the country's fourth-highest civilian award. This esteemed honour strengthened her reputation as an icon who brought her skill, grace, and timeless charm to the Indian film industry.
3. Farah Khan
Born in Mumbai, Farah Khan grew up surrounded by the splendour of Bollywood. Her love of dancing began at a young age, and she was skilled in Western, classical, and folk dances. 
Khan started her career in choreography in the early 1990s while working as her father's assistant, the well-known choreographer Kamal Khan. In 1992, she achieved fame after directing the dance scenes for the popular movie "Jo Jeeta Wohi Sikandar." Khan's inventive choreography captured the attention of viewers throughout the 1990s as she worked on movies such as "Dilwale Dulhania Le Jayenge," "Dil To Pagal Hai," and "Kuch Kuch Hota Hai." Khan has won six Filmfare Awards for Best Choreography. For her services to Indian cinema, she has also been awarded the Padma Shri, India's fourth-highest civilian accolade.
 Also Read: MS Dhoni Dancing On Bollywood Songs With Hardik Pandya
4. Prabhu Deva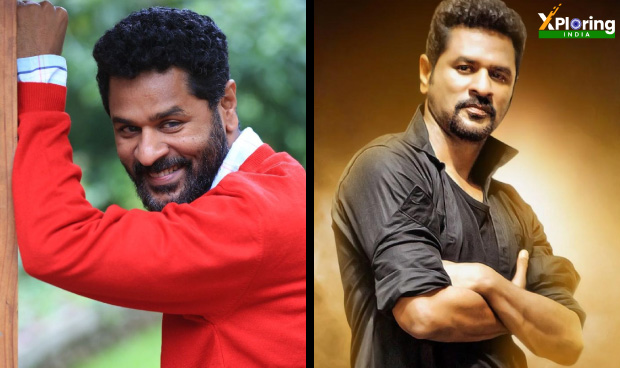 Prabhu Deva started his journey by working in south Indian films, but then successfully built a name for himself in the Bollywood film industry. Apart from being an ace choreographer, Prabhu Deva is also a director, producer, actor, and top dancer in India. He has achieved fame across India and won 2 national film awards for the same. He was awarded the prestigious Padma Shri award in 2019 for his contribution to dance. He has choreographed and danced to many popular songs in Hindi, Tamil and Telugu. His popular songs that showcase his talent include Hum Na Tode, Chal Maar, Go Go Govinda and Muqabla Muqabla. He is popularly called 'The Indian Michael Jackson".
5. Shahid Kapoor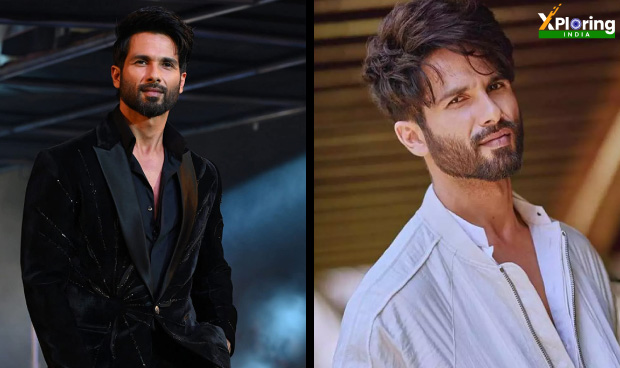 The next on our list of best dancers in India is none other Shahid Kapoor. He was born in New Delhi, India, and grew up in a household with strong ties to the arts. His mother, Neelima Azim, was a talented dancer, while his father, Pankaj Kapoor, was a well-known actor. Kapoor joined Shiamak Davar's dance ensemble at the age of 15. He developed his skills in Western, classical, and contemporary dance under Davar's tutelage. These varied dance forms proved to be crucial in moulding his dancing style.
The decade of the 2010s saw Kapoor reach new heights in his dance with movies such as "Pyaar Impossible!" and "Badmaash Company." His accomplishment has been achieved by hard work, dedication, and a willingness to try new things, as he continues to serve as an inspiration to aspiring dancers and entertainers across the globe.
6. Aishwarya Rai Bachchan
Aishwarya Rai is one of the top dancers in India. She born in Mangalore into a Tulu-speaking Bunt family, Aishwarya Rai Bachchan's career in dancing started early. She became famous with her 1997 debut in the Bollywood industry with the movie "Aur Pyaar Ho Gaya". Her ability to fuse modern dance methods with Indian classical dance forms has made her dance sequences visually stunning for viewers all over the world. 
Fans will always remember her performances in songs like "Nimbole Nimbole," "Kajra Re," and "Dhoom Machale" because of her elegant moves and mesmerizing intensity. She has received several awards, including the Award for Best Actress and two International Indian Film Academy Awards for Best Actress. The esteemed Prix Lumiere at the Cannes Film Festival is also one.
7. Shakti Mohan
Shakti Mohan is an Indian Television personality best known for her contemporary dance and choreography. She is a famous dancer in India and an alumnus of the Terence Lewis Dance foundation contemporary scholarship trust. Her journey to fame began when she emerged as a winner in an Indian dance reality show. She has also acted in dance-based TV shows such as "Dil Dosti Dance" and "High School Musical". The first song that she choreographed was "Nainowale Ne" from the film "Padmavat". Since then, she has choreographed several films, such as Tees Maar Khan, Samrat, Dhoom 3, and Kanchi, amongst others. Today, she has opened a dance academy of her own called "Nritya Shakti". You can also spot her in several Indian music videos to check out her amazing dance moves.
8. Ganesh Acharya
Acharya was born in Chennai and began his career as a dancer at a young age. His first feature film choreography was in the 1992 film Anaam. Since then, he has choreographed over a thousand songs for movies in Kannada, Tamil, Telugu, and Hindi. He is renowned for creating inventive and upbeat dance choreography. For his efforts on the songs "Hawan Kund" from Bhaag Milkha Bhaag (2013) and "Gori tu lath mar" from Toilet: Ek Prem Katha (2017), he has received two National Film Awards for Best Choreography. 
In addition, he has received multiple Filmfare Award nominations, including one for Best Choreographer for his work on the song "Malhaari" from Bajirao Mastani (2015). Swami, which came out in 2007, was his feature picture debut. He has acted in movies like Trishna (2015) and Dehati Disco (2022). Acharya is a gifted and adaptable artist who has significantly influenced Indian film.
9. Remo D'Souza
Remo D'Souza, is an Indian choreographer, film director, and producer based in Mumbai. Remo is one of the best dancer in India. D'Souza has choreographed more than 100 films. He made his debut in bollywood as a background dancer. Later, he choreograph for Bollywood films like 'yeh jawani hai deewani', 'bajirao mastani', 'kalank', and 'student of the year', amongst several others. Along this Remo made his television debut with the dance reality show Dance India Dance as judge and mentor. He has won many prestigious awards, such as the Zee Cine Awards, Filmfare, and the international Indian film academy.
10.Tiger Shroff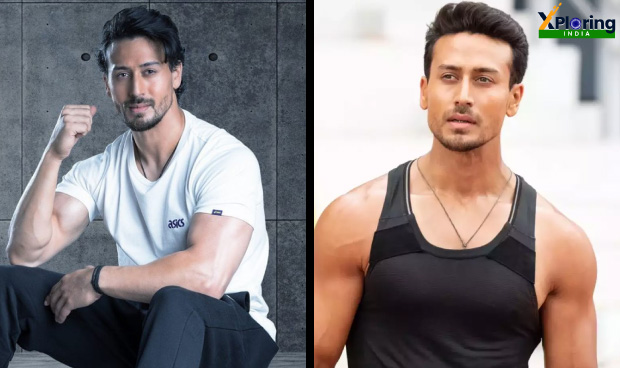 The Famous dancer Tiger Shroff grew up in a household steeped in artistic tradition. His mother, Ayesha Shroff, was a producer, while his father, Jackie Shroff, was a well-known Bollywood action star. Tiger's early introduction to the realm of film sparked a desire for dance.
Inspired by his mother's elegant dance routines and his father's acrobatic action scenes, Tiger Shroff started dancing at a young age. 2014 saw Tiger Shroff make his acting debut in the movie "Heropanti," in which he performed a dance routine to the tune "Whistle Baja. Working on movies like "Baaghi," "War," and "Baaghi 3," Tiger Shroff maintained his reputation as a talented dancer throughout the 2010s.
Also Read: 20 Best Rappers In India You Must Hear
With this, we conclude our list of the 10 best dancers in India. These dancers are proficient in various dance forms and are truly legends in their respective fields. Most of them have received several awards and have been acknowledged for their work nationally and internationally. We hope you found this article helpful and informational. If dance entices you, then you must check out their exceptional body of work.
Frequently Asked Questions – (FAQs)
Question 1. Who is the No 1 dancer in India?
Answer. Hrithik Roshan is one of the top dancers in India, known for his exceptional dance skills and versatility. He has a strong command over various dance forms, including contemporary, jazz, and classical and can perform different dance styles effortlessly.
Question 2. Who is called the Indian Michael Jackson?
Answer. Prabhu Deva is often referred to as Indian Michael Jackson. He is known for his exceptional dancing skills and intricate dance moves that he performs with great precision and flair. 
Question 3. Which dance is used in Bollywood?
Answer. Bollywood dance is known for its unique and eclectic style and is often a mix of various dance forms, including classical and folk, along with some elements of jazz, hip-hop, and modern dance. Bollywood dance is highly dynamic and often characterized by its energetic and expressive moves.
Question 4. Who is the best female dancer in India?
Answer. Madhuri Dixit is often regarded as one of the best female dancers in the Indian film industry. She has excelled in various forms of dance, including Kathak, contemporary and Bollywood and is known for her graceful dance moves.