Do you recall times when job seekers would enter company foyers carrying copies of their resumes? Those times have passed long since. Today, there are numerous portals where businesses and recruiters can post job openings and find the right candidate. Job searchers can also look for the best job portals in India and search for jobs there based on their skills, expertise, and industry.
Employees are the lifeline of any organization as they contribute effectively to its successful running and profit making. HR managers and recruiters use the top job portals to post their requirements, filter applications, shortlist qualified individuals, and schedule interviews.
These talent marketplaces offer an equilibrium between employers and job seekers. These job portals not only help organizations hire more effectively and efficiently, but they also give job searchers a tonne of opportunities to help them identify a perfect company for themselves.
What Are The 10 Top Job Portals In India In 2023?
Given below is our curated list of the 10 most renowned job portals in India:
1. Naukri.Com: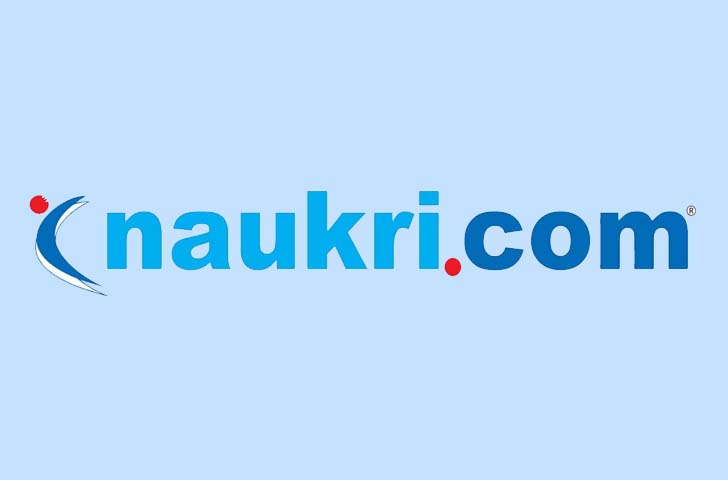 Naukri.com has been one of India's top job sites since its inception in 1987. This site makes it simple for recruiters looking to fill vacancies by providing an extensive database of professionals (due to its popularity). Naulri.Com has enabled millions of job seekers to land their jobs and has become one of the best job portals in India. Through its Hiring Suite, which aids in the end-to-end recruitment of any applicant from the internship to senior levels.
Some other noteworthy features of Naukri.Com are:
Provides information about the latest job trends to job seekers.
It offers career guidance to freshers
Help job seekers prepare the interview questions
Intimates job seekers about the top hiring companies.
Allows recruiter to search for multiple openings using filters
2. LinkedIn:
LinkedIn is a professional networking site that was established in 2002. Since millions of professionals use LinkedIn daily, this platform soon became a valuable resource for job seekers and recruiters. From posting jobs and receiving applications, LinkedIn has a separate tab for recruiters. Additionally, LinkedIn also has a chat feature that allows recruiters to identify appropriate profiles using search terms.
Some of the significant features of LinkedIn are:
Unlike other job portals, LinkedIn also helps people who might not be actively searching for jobs but will switch if something suitable turns up
A wide variety of courses are accessible on LinkedIn Learning for those who wish to upskill themselves.
LinkedIn is a parallel universe that allows recruiters to better understand the candidates by analyzing their profiles.
3. Shine.Com
Shine.com is one of India's best job sites that HT Media Limited owns. The company was established in 2008 to provide helpful information on employment trends across many industry domains. Shine is a site that works with many media partners. The USP of Shine, which sets this portal apart from others, is its data-driven approach to hiring and posting jobs.
Some remarkable features of this site are:
Uses advanced 2-way matching to help recruiters find the right candidates
The site has helpful tools and educational blogs to benefit job seekers.
Offers expert guidance and serves a variety of employers, including corporates, SMEs, and startups.
4. Indeed.Com
Indeed is an MNC that serves a variety of recruiters and job seekers. On its homepage, Indeed offers a clean job search with two fields asking the candidates what they are looking for and at which location. Below the primary search fields, it also lists popular searches. Indeed is indirectly controlled by a Japanese firm, Recruit Holding Ltd. This portal offers resources, including company reviews and job salary guides. The site claims to be among the top job portals in India and worldwide based on the total number of visitors.
Some amazing features of Indeed are:
Activity Dashboard.
Applicant Tracking.
Application Management.
Assessment Management.
Billing & Invoicing.
Candidate Management.
Candidate Profiles.
Candidate Tracking.
5. Monster.Com
Another well-liked job portal for recruiters and job seekers is Monster India. Monster.com was established in 2010 and is today one of the best job portals in India. Similar to Naukri, Monster India provides employers with paid services. It offers practical search filters for job seekers and displays appropriate job openings. Job seekers can access a wide range of premium services, including resume preparation, profile optimization, career guidance, and job-hunting advice.
Some wonderful features of Monster are:
Unlimited resume searches.
Unlimited job applicants.
Reusable job postings.
Email alerts about your job are sent to matching candidates.
Email alerts about new matching resumes listed on the platform are sent to you.
Performance booster, which shares your listing with hundreds of other sites.
6. Freshers World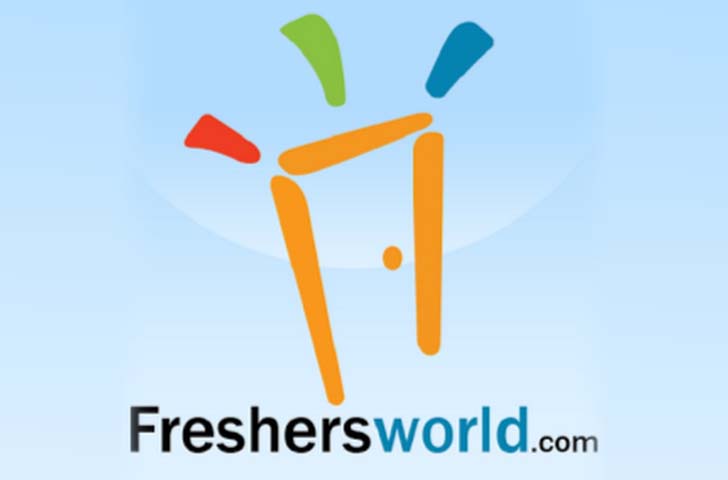 Freshers World, established in 2008, that caters to freshers and young graduates. Employers can use Freshers world for entry-level hiring and recruitment services. It also offers upskilling courses and advice on the qualification exams held by numerous employers.
Some attractive features of Freshersworld are:
This platform serves recent college graduates who have no prior employment experience.
Additionally, it offers upskilling courses and advice on the qualifying exams that numerous firms administer.
7. TimesJobs
TimesJobs, which was established in 2004, is a flagship business of Times Business Solutions and is owned by the Times Group. TimesJobs.com is the most cutting-edge and rapidly expanding online job portal in India that offers great career opportunities to Indians living in India and abroad. Its main goal is to ensure that the abilities of job seekers are highlighted and effectively matched with the needs of employers from various industries while saving their time and money. TimesJobs.com is one of the best job portals in India, both for recruiters and job seekers, thanks to its focused strategy.
Some excellent features Of TimesJobs are:
It launched 'Jobs on Mobile' to cater effectively to the needs of candidates.
TimesJobs.com came up with the concept of job fairs in India, which have now become the industry standard for facilitating direct interaction between job seekers and businesses.
8. Glassdoor
Glassdoor is a flourishing community for workplace discussions with a clear mission: to make it easier for everyone to find jobs and businesses they love. When Glassdoor was launched in 2007, it served as a platform for current and past employees to discuss their employer and wage expectations.
Glassdoor is one of the top job portals in India that makes searching easier and enable you to submit job applications confidently. It provides prospective employees with information about how a company handles its staff and what to expect from their journey. They provide a space for recruiters to craft and share their stories, allowing them to locate and retain great personnel.
9. Upwork
Upwork, established in 2013, has created a platform where people can find freelancing or temporary jobs. This is one of the best websites to locate freelancers in the creative industries, such as writing, designing, etc. Professionals can bid on various intriguing jobs because it is a global marketplace. Use their pool of independent talent if you are a recruiter hiring for a short-term project.
Some noteworthy features of Upwork are:
Allows businesses to post job listings and receive proposals
Helps candidates find freelance work
This is one of the top platforms to locate freelancers in creative fields such as writing and design.
Makes it easy to manage projects and communicate with freelancers globally
Review the work of freelancers based on your experience.
10. Jobs for Her
JobsForHer is an online platform that was established in 2015 by Neha Bagaria. This job portals is specially designed for women to helps women restart their careers after marriage, parenthood, elder care, etc. By giving women the tools to launch, restart, and advance in their careers, the portal strives to help them realize their full potential.
Some excellent features of JobsForHer are:
This job portal caters to women returnees, women in tech, and women in leadership, and they are also reaching out to women who are just starting their careers.
It enables women to accelerate their careers by connecting to jobs, community, mentoring, reskilling & networking.
Conclusion
With this, we conclude our list of 10 best job portals in India. Whether you are a recruiter looking for the right talent or a job seeker searching for their dream job, these job portals are a must-try for you.
Whether you are a recruiter or a job seeker these job portals can serve your purpose. If you are a recruiter, then the job portals mentioned above either directly permit you to look for employees or help you create connections to make your employee search easier. In some cases, a job portal can also provide you with supplementary information, such as an email id or direct phone number of a prospective candidate. Job seekers, on the contrary, can look for numbers of human resources departments or a link to a company website and get in touch with them directly.
Frequently Asked Questions (FAQs):
Which is the No 1 job portal in India?
The best job portal in India is Naukri.com. It is free for all job seekers and is updated every day with new job posts from employers.
Which job portal paid service is best?
Indeed has the best-paid service. This website excels in finding and listing all available positions. Indeed has a metasearch engine that works as a catalyst by compiling employment advertisements from countless businesses and websites.
Which hiring portal has the highest market share in India?
Naukri is a top-notch job search platform with several features, including a resume database, job postings, response management tools, etc. The premium version also offers job seekers professional guidance on creating a solid résumé. Due to these reasons, naukri.Com has the highest market share in India.
Which are the best job sites in India for freshers?
FreshersWorld is the best job site in India for freshers. This platform is designed for recent grads and people without prior work experience. On the job board of Freshersworld, candidates can search for career opportunities in the private and public sectors. Through specific skill-enhancement programs, the site also assists applicants in improving their skillsets.