You can always trust the internet to find the ideal podcast for your mood. From music to movies and crime to fashion, there are countless options when it comes to Indian podcasts on YouTube. Podcasts on versatile genres that offer insight and entertainment to people are available. From insightful discussions on current affairs to soul-soothing storytelling sessions about Indian history and heritage, Indian podcasters cater to the diverse array of interests of the Indian audience. They will engulf you in conversations ranging from politics to food by infusing each episode with a unique desi flavour. Here is our list of the best India podcasts on YouTube, carefully chosen to cover all of the most well-liked categories. Read on to learn more:
10 Best Podcasts on YouTube With Exceptional Content
From business and self-improvement to humour and entertainment, all these podcasts are hosted by the most captivating podcasters in India. Whether you are working, driving, or just looking to get through a difficult day, our curated list of best Indian podcasts shall keep you engaged and entertained at all times.
1. Abhijit Chavda Podcast
The Abhijit Chavda Podcast and #AskAbhijit show, hosted by Abhijit Chavda, is a forum for global and Indian history, geopolitics, international affairs, science, and culture debates with subject matter experts. It is regarded as one of the best Indian podcasts on YouTube. With a vast archive of material, the Abhijit Chavda channel provides perspectives on history, geopolitics, and current global events from an Indian viewpoint.
USP
In contrast to most self-help podcasts that mainly concentrate on useful guidance, this podcast acknowledges spirituality as an essential element of human development.
It encourages listeners to think critically, challenge their assumptions, and make life-improving decisions.
It promotes spiritual and personal development that goes beyond motivation.
Abhijit Chavda highlights the connection between the mind, body, and soul. Guidance on attaining balance in all facets of one's life is anticipated for listeners.
2. The Ranveer Show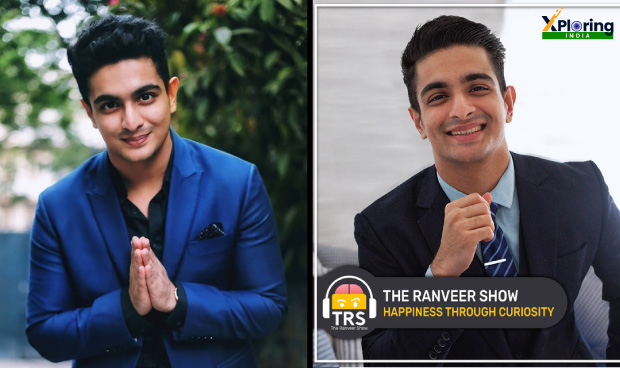 Ranveer Allahbadia hosts several podcasts. The Ranveer Show is among the best Indian podcasts that cover topics like personal growth, business, and fitness. Ranveer Allahbadia is an entrepreneur, a fitness enthusiast and a licensed personal trainer. He has appeared in publications including Cosmopolitan and Men's Health.
USP
Listeners worldwide can readily access it, all thanks to its availability on YouTube and other podcast platforms like Google, Apple Podcasts and JioSaavan.
Various formats like Q&A sessions, short-form episodes, and long-form interviews are catered to accommodate people's tastes.
The Ranveer Show offers a thorough approach to self-improvement.
By sharing his struggles and experiences, he gives listeners a reason to relate.
3. The Humans of Bombay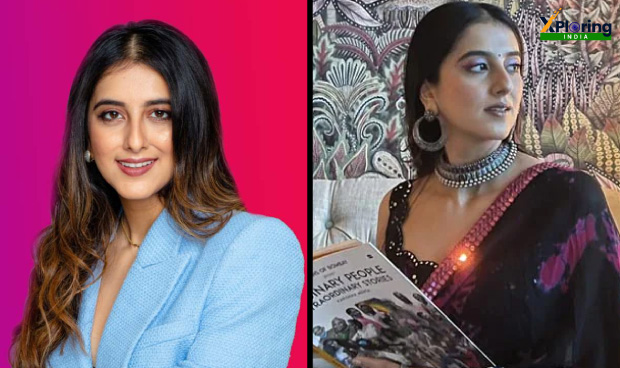 The Humans of Bombay is a popular Indian podcast that offers listeners an immersive experience in the unfiltered feelings and voices of the persons showcased, giving their tales a fresh perspective. Every episode tells a different story, frequently emphasizing the hardships and victories of daily living in Mumbai, a city that epitomizes the challenges and energy of metropolitan India. They aim to connect with the community and document humanity in all forms, one tale at a time.
USP:
A genuine depiction of the lives of Mumbaikars is featured in the podcast.
The stories presented by Karishma Mehta forge a strong emotional response.
The podcast's emphasis on the human spirit, resiliency, and optimism inspires and motivates listeners.
By promoting conversation and dispelling stereotypes, the podcast increases public awareness.
4. The Seen and the Unseen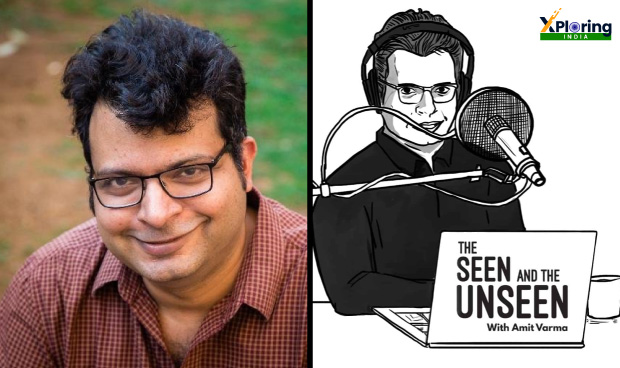 "The Seen and the Unseen," with host Amit Varma, is one of the best YouTube podcasts. It enthrals listeners with its investigation of the paranormal. Varma explores tales of ghosts, hauntings, and other paranormal events with a combination of scepticism and open-mindedness. His detailed investigation and engrossing storytelling draw listeners in.
USP:
Perceptions are pushed to the limit and challenge listeners' conceptions of reality.
By taking listeners to worlds outside their daily experiences, these podcasts ignite their imaginations.
By promoting a deeper investigation of the inexplicable and paranormal, these podcasts pique listeners' interests.
The host is incredibly accepting and considerate of all points of view. This podcast teaches about many cultures and beliefs.
5. Echoes Of India: A History Podcast
From the vibrant ports of Tamil Nadu to the Greek art of Afghanistan, the host, Anirudh Kanisetti, takes you on a tour of different attractions through this Indian Podcast. The past comes back to life in philosophy, politics, and economics—noisy, alive, and just as vibrant as the Indian subcontinent. The podcast is both educational and enjoyable.
USP:
The podcast is trustworthy and interesting, wherein the host fuses academic precision with his storytelling flair.
Emphasis on lesser-known historical events in India, thereby offering a more complex perspective on the past.
The podcast also explores the development of India's literature, art, architecture, and religious traditions.
Monks quarrel, queens brag, and armies roar are explored, giving attention to voices that were ignored.
6. UNFILTERED by Samdish
The podcast provides open and uncensored discussions with politicians, celebrities, and other prominent people and is regarded as one of the best podcasts from India. Discussions on various subjects, from current events to personal narratives, are enlightening and enjoyable thanks to the Actor and producer Samdish Kundra. His unique style and readiness to pose challenging queries results in enlightening and enjoyable conversations.
USP:
Samdish's unapologetic style encourages visitors to be candid with their thoughts.
Listeners grasp modern India because of the diversity of viewpoints offered.
Accessibility and relatability due to the grounded attitude of the host.
It balances between the thought-provoking and humorous content.
7. The Musafir Stories – India Travel Podcast
The Musafir Stories is one of the best podcast channels on YouTube in which travel tales are chronicled. Every episode helps listeners to relive the travellers' experiences by sharing their journeys in their own words. The goal of this podcast is to motivate listeners to take a chance, pack a backpack, and explore this stunning country.
USP:
Helps to find off-the-beaten-path locations and hidden gems.
The hosts combine historical with personal tales and inspire them to step out of their comfort zone.
Learn from seasoned travellers who offer their best tips, tactics, and guidance for hassle-free vacations.
It's the ideal way to discover a new culture and escape the usual grind.
8. DostCast
It is one of the best podcasts on YouTube, with Vinamre Kasanaa as the host. He is affable and has a talent for luring people and encouraging them to be themselves. The backgrounds of the visitors and guests may vary from comedy and business to politics. Everything from current affairs to interpersonal relationships is covered in the podcast.
USP:
It is well-produced, with high-standard sound quality and seamless editing.
The show feels genuine and real because the host and guests relate their own tales.
Listeners feel good after listening to Dostcast, as it is upbeat and optimistic.
Dostcast is all-around fun and has a unique perspective to offer everyone.
9. Raj Shamani
Raj Shamani hosts an Indian podcast about building brands and businesses, sharing his own experiences as a content producer and business owner. He shares his development, setbacks, and failures while pursuing his entrepreneurial dream and ultimately succeeding in it via his podcast. At the age of twenty, he has already given speeches in numerous places, including Singapore, Romania, the USA, India, and Austria.
USP:
Raj's success story inspires others to pursue their entrepreneurial goals.
His engaging and dynamic presentations have left audiences feeling pleasantly inspired.
The inclusion of professionals and prominent figures provides fresh viewpoints.
By enabling connections and mutual learning, the podcast helps to develop a feeling of community.
10. Maed In India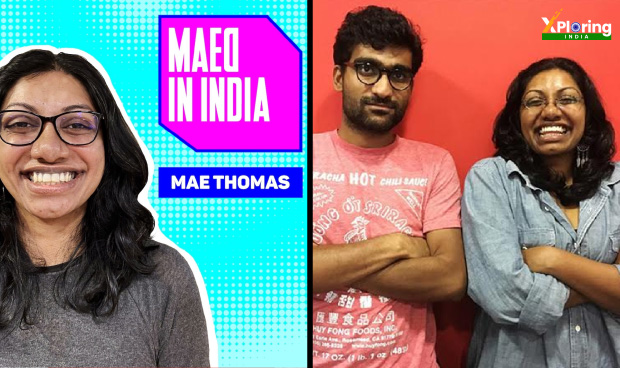 The greatest Indian independent musicians from both India and overseas are featured on Maed in India, the country's first podcast dedicated to indie music. It is considered the best podcast on YouTube and is bliss for music lovers who enjoy fresh music and never-before-heard songs. Mae is an endearing host who knows a great deal about the history of the Indian indie music movement.
USP:
She gets the best indie bands and solo performers, both established and up-and-comers, providing varied perspectives.
The performers give fans a rare chance to hear these songs for the first time by performing unplugged versions of their tunes.
Performers from every genre—blues, soul, punk, rock, and everything in between can be heard. Every time is a surprise.
The podcast features excellent audio production, allowing listeners to become completely engrossed in the music and interviews.
Conclusion
With this, we conclude our list of 10 Best Indian Podcasts on YouTube. These Indian podcasts have become a knowledge pillar in the information-rich digital age, providing a plethora of ideas, insights, and motivation at the touch of a finger. From Abhijit Chavda's motivational insights to Kanisetti's storytelling transporting listeners to ancient India, these Podcasts are a source of profound insight, enlightenment, and personal progress within the enormous sea of podcasts.
So, put on your headphones, make yourself a cup of tea, and get set on an exploration into the diverse world with these podcasts. Allow these voices to lead you through the complexities of human emotions and the annals of history.
Frequently Asked Questions (FAQs):
1. Which is the No. 1 podcast channel in India?
Determining the No. 1 Podcast channel depends on individuals' tastes and preferences.
In India, there are a variety of podcasts in several niches, like news, entertainment, business, and technology.
2. Who started podcast culture in India?
It all started when Apple updated iTunes to allow podcasts in 2005. Over time, listenership has grown significantly. The Free Press Journal predicts that 95 million Indians will be active users of podcasts each month. This represents a 34% increase over the previous year.
3. What kind of podcasts are popular in India?
In India, non-fiction podcasts are more popular than fiction podcasts. Some of the most popular genres are arts & entertainment, education, and lifestyle & health.
4. How many people use podcasts in India?
India's podcasting market is expanding quickly; by 2022, there will be 57.6 million monthly listeners, according to estimates. Compared to other years, this is a notable increase, and it is anticipated that this trend will continue in the years to come. After China and the US, India is currently the third-largest podcast listening market globally.
5. Can we earn from podcasts in India?
Indian podcasters can get money off of their work in several ways, such as:
Subscription & Paid Content: To access exclusive content, they may charge a subscription fee.
Product Placement: They can make money by using affiliate marketing to promote goods or services in their podcasts.
Ads: Podcasters can also make money by placing advertisements in between episodes of their podcast. These tactics give Indian podcasters a variety of revenue streams.