We have the ideal video to demonstrate how the internet is a treasure trove of entertaining content. A video of an old woman, aged 92, getting ready and applying cosmetics for her ex-boyfriend's funeral has consequently become an internet sensation. You shouldn't miss it; it was shared on Instagram.
Grandma Droniak posted the now-viral video on Instagram. She identifies as a 92-year-old grandmother and a celebrity. The woman can be seen getting ready for her ex-boyfriend Bruce's burial in the little film. She applied lipstick, blush, and a little powder to her face. "I don't want to wear much makeup, and I don't want to steal the show."
Grandma Droniak then threw on a faux-fur coat to reveal her burial attire for the last time.
"Get ready with me for Bruce's funeral. Rest In Peace, Bruce," reads the caption of the post.
Check out the viral video here!
After being posted online, the video received more than two million views. Netizens loved the clip and pored in their thoughts in the comments section.
View the remarks here: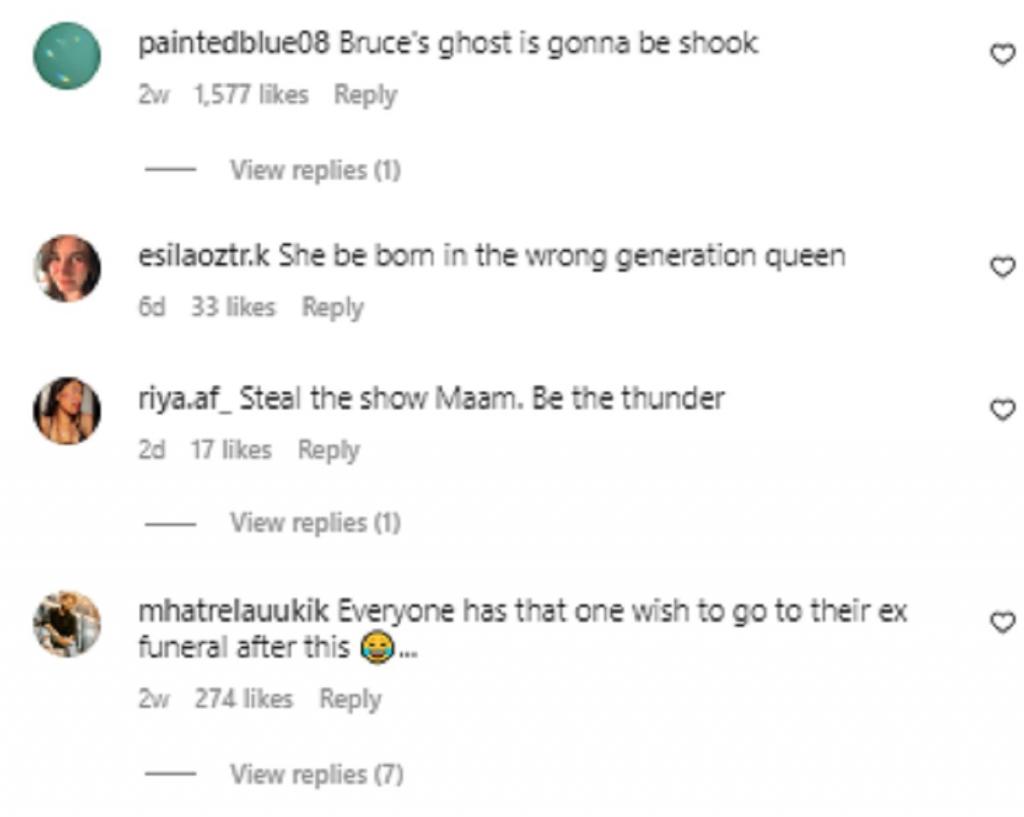 One user commented, "Oh grandma, you slay effortlessly."
Yet another user said, "I'm constantly in awe of Grandma's ability to apply lipstick flawlessly in just two seconds. Like. Perfectly."
What are your thoughts on the video?