Highlights:
A female gas station worker broke down after a man threw money on the ground to pay her.
The video from China went viral on social media and made the internet furious.
"Sociopaths. No remorse or empathy", commented one user.
The internet is ablaze with a video showing a luxury car owner paying a gas station employee by throwing cash on the ground. The incident occurred in China, and the driver's actions outraged the internet. Reddit users posted the video, and social media users were utterly offended.
The viral video was posted on a Reddit page. The 50-second video shows a worker putting gas in a man's high-end car. She requested payment once she was done. The man flung some notes on the ground rather than respectfully handing her the cash.
The woman was taken aback by his actions, and after a brief moment of disbelief, she picked up the notes off the ground as the man drove away. She even appeared to be wiping away tears.
The video spread on the internet like wildfire. Social media users condemned the actions of the car owner and stood in support, empathising with the gas station employee.
"This is extremely disheartening," commented a user. "How do people live with themselves after treating someone this way?", the user added.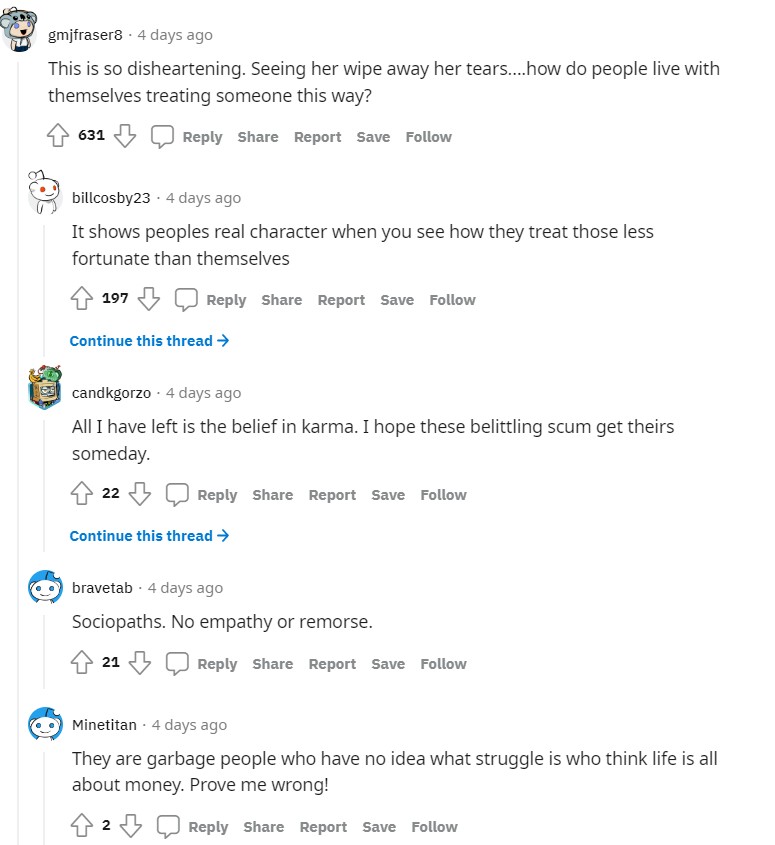 "Sociopaths with no remorse or empathy," wrote another user.
What are your thoughts about the incident?