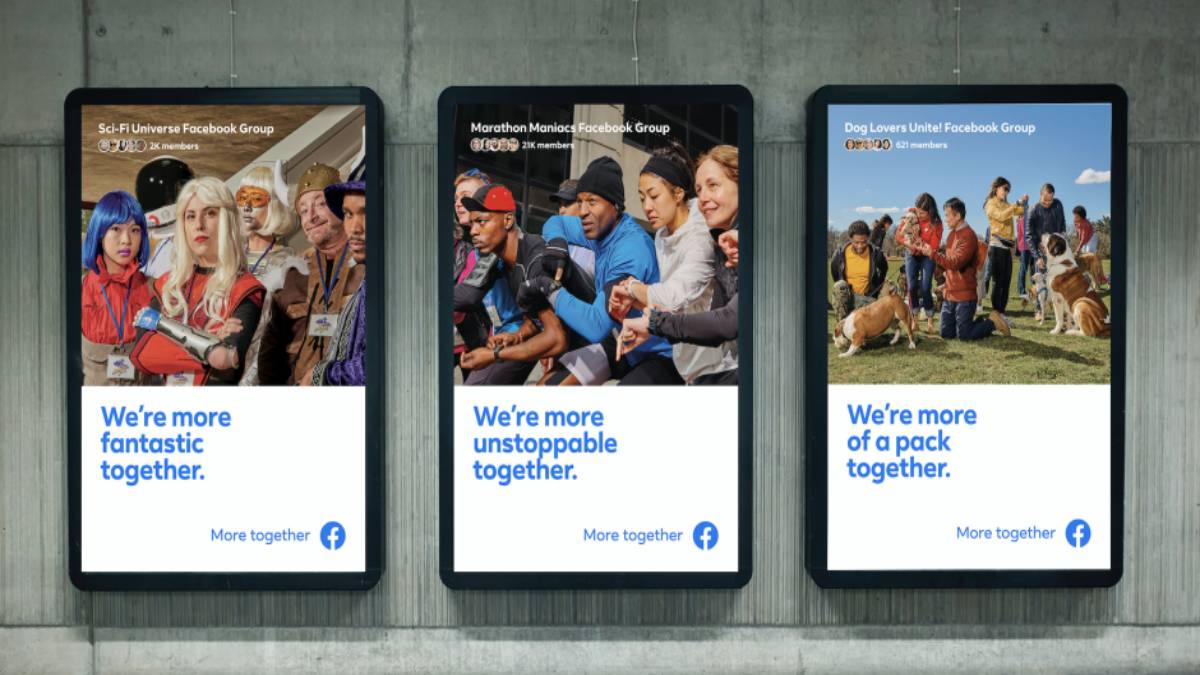 The world's biggest social networking website, Facebook, has been in India since the past 14 years and when we talk about the user-base, India tops all the other countries where the social media website operates. Facebook is launching its first ever advertising campaign called "More Together".
The objective of the campaign is the showcase how the people using the social networking website across India can make the most of the website through the power of their connections.
Facebook has as many as 330 million monthly users from India and India is the first country in all of the Asia Pacific region where this ad campaign is being launched.
Managing Director (MD) and Vice President (VP) of Facebook India, Ajit Mohan says that the campaign is not being launched to woo people including younger generation to spend more time on Facebook who are investing their time on other platforms like Twitter, Tik Tok, and/ or Instagram.
He said, "The growth and engagement in India continues to be exciting for us. The millennial, Gen Z and middle-aged users all are using Facebook. We can see the vector of growth because we have a family of apps there's a different proposition for each app including Instagram and WhatsApp. This marketing effort is not about trying to find new users in certain segments. We think it is an opportunity to tell our own story and that's the gap this campaign will fill. We will show various ways the Facebook app is being used in the country today through this campaign,".
The ad campaign, "More Together" is created by Taproot Dentsu, and the first TV spot is directed by Shimit Amin of Chak De! Fame and was aired on the 29th February. The TV spot is themed around the festival Holi and personifies the "more Together" by showing the younger population across locations sharing the festive spirit and using the power of their connections that they built from the Facebook application.
In the weeks to come, more campaign will be aired on TV in 8 languages. Additionally, they will be promoted will also be promoted through cinema, radio, digital, and out of home media.
Taproot Dentsu's Co-Founder and Creative Chairperson of Dentsu Aegis Network India, Agnello Dia said, "The world of Facebook represents a canvas of connections that's huge, vibrant and full of serendipitous outcomes and surprises. To celebrate all users and to inspire more of them to benefit from the power of connections, our creative team led by Pallavi Chakravarti, wrote stories with all these unexpected, wonderful outcomes, which are inspired by real people and their real journeys" as quoted in by a leading news agency.
The out-of-home ads, or outdoor advertisements are created by Bharat Sikka and feature people who used the power of Facebook to power their aspirations. Some of the people who will be featured on the outdoor ads will be Sanjyot Kheer from Your Food Lab, Kamiya Jani from Curly Tales, Sarang Sathaye and Paula McGlynn from BhaDiPa, Madhura Bachal from Madhuras Recipe, Mohit Hussein and Chhavi Mittal from SIT, Varun Purthi and Maithili Thakur.
This campaign comes after the announcement of updating the branding for Facebook Company which came in November last year. It also a new logo for Facebook Company so it distinguishes itself from the Facebook App.