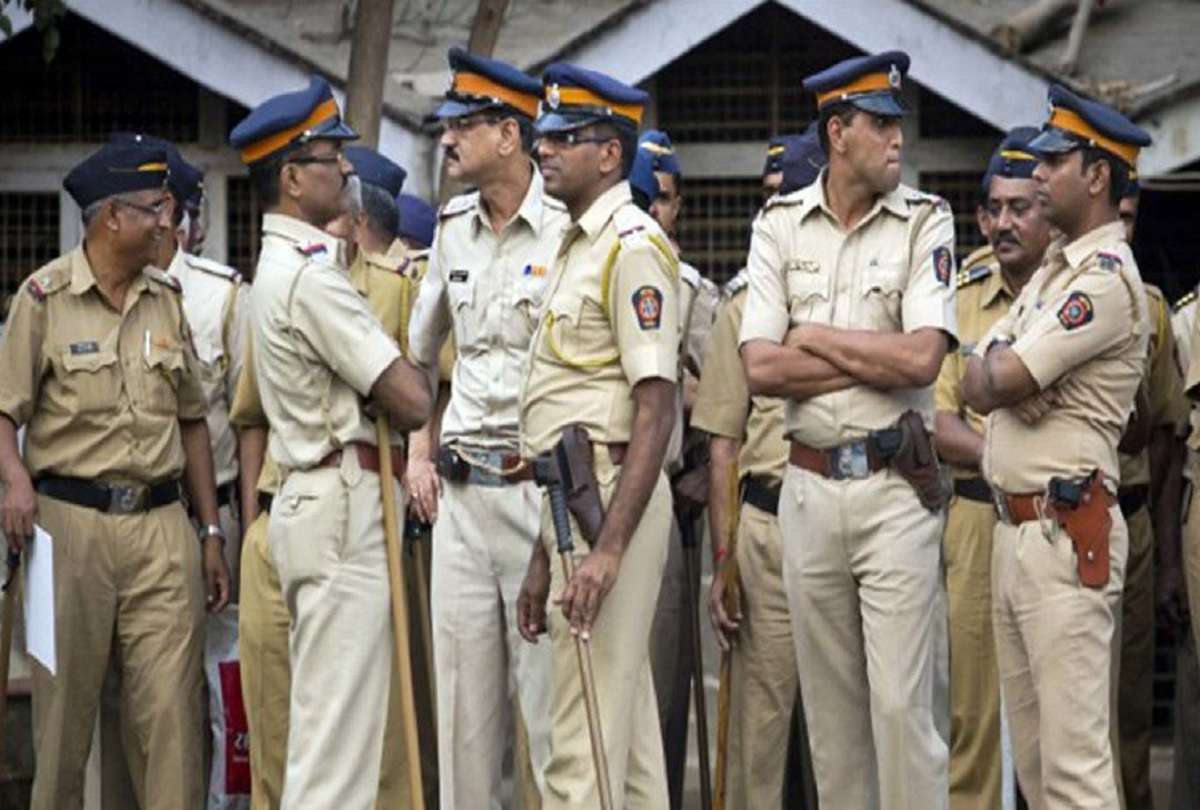 Highlights:
Mumbai Police use a creative post to take on Corona and spread awareness
From Mahabharat to Circus they use the title of Old TV Shows
The whole nation is battling the deadly Coronavirus and police personnel across the nation are now coming up with creative ways to spread awareness from singing songs on COVID-19 to wearing Coronavirus helmets, and now the Mumbai Police has joined them.
Also Read: Flight Cancellation Rule During Lockdown For IndiGo, SpiceJet, And Vistara Explained
Tweeting from the official Twitter handle of Mumbai Police, people know how witty they are when it comes to spreading important messages but on Thursday Mumbai Police probably shared what could be the most creative post amongst the lot where they ask the people to not step outside of their homes.
For the Tweet, Mumbai Police uses the titles of old TV shows which used to be telecasted on Doordarshan, from Mahabharat to Fauji to Circus, Mumbai Police has created a 2 image post to make people aware of the COVID-19. And trust us, this message will take you for a walk down memory lane.
The text in the first image reads, "Dekh Bhai Dekh, Bahar Mahabharat chal raha hai. Hum Log Nukkad par nahi jaayenge,. Jo Mungerilal Ke Sapne hain, unka Flop Show nahi banaayenge".
The second image read, "Shrimaan Shrimati, aap bhi Karamchand ya Byomkesh mat baniyega. Corona se Fauji lad rahe hain, bahar jaakar Circus mat kariyega."
Mumbai Police captioned the Tweet writing, "A simple message that's been just around the 'Nukkad' for decades. #NotJustNostalgia #TakingOnCorona"
Twitteratis were extremely impressed with the creativity of the Mumbai Police and flooded it with comments. A user added to the already creative message from Mumbai Police by writing this:
Aur suno, Shaktiman nahi aane wala bachane..

— Blue Blood ? (@Prasadnaks) April 16, 2020
Let us take a look at some more them:
Creativity at Pinnacle

— Sailesh ranka (@Saileshranka) April 16, 2020
Superb!! Top class!! Winning hearts all the way… ?????

— Mona Vaidya (@UffYehDrama) April 16, 2020
Salute to your team who create such awesome post

— Yogesh (@yogimav) April 16, 2020
Sir your creativity is superb and entertaining & deserves amazing respect ???

— Kaushik Deshpande (@TheKaushikD) April 16, 2020
Wow very creative ? salute to u all sir

— Bhayani Ashit (@BhayaniAshit) April 16, 2020
As India went under a lockdown many old TV shows such as Ramayan, Mahabharat, Shaktimaan, Shrimaan Srimati and others have made a comeback on Doordarshan.
The novel Coronavirus on a global scale has infected more than 20 lakh people, out of which more than 1 lakh 35 thousand people have lost their lives. Talking about India, as of today morning, almost 12,500 cases have been reported out of which lives of 423 people have been claimed by this virus.
Also Read: What Are The Impact of COVID-19 On Education In India?