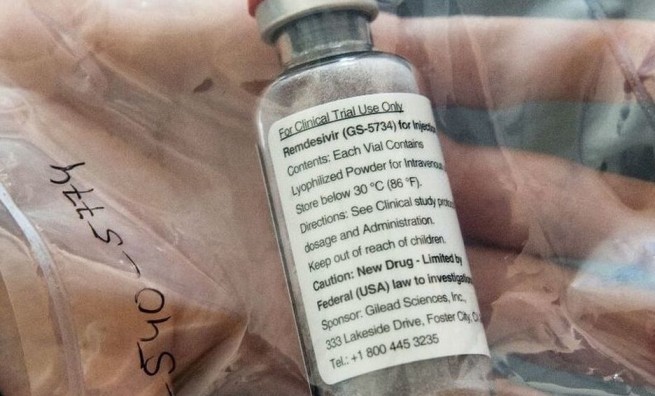 Highlights:
Cipla gains more than 9% after it launches Remdesivir
Remdesivir can be used to treat the patients of the novel Coronavirus
The sensex also went up by 1.1%
Mumbai based multinational pharmaceuticals and biotech firm, Cipla Limited, saw a jump of 9.2% in shares after it announced the launch of Cipremi – the geberic of Remdesivir. The US Food and Drug Administration (US FDA) has issued an Emergency Use Authorisation (EUA) which allows the use of the drug for the treatment of COVID-19 patients.
Monday morning, the share of Cipla Limited traded at Rs. 663.80, up 4.2% from the close of last day, while the benchmark of the Sensex was also up by 1.1%, at 35,104.71.
Also Read: Centre Asks People To Up Their Guard As Massive Phishing Wave Is Expected To Start From Today
Cipla Limited touched Rs. 696.00 at BSE today, which was 9.2% up from the previous close of Rs. 637.10.
On Sunday, Cipla issued a notification to the exchanges where it announced the launch of its generic version of Remdesivir. This drug is the only US FDA approved for EUA treatment for adults and paediatric patients who have contracted the novel Coronavirus.
In May, Gilead Sciences Inc, who is the developer of Remdesivir, extended a voluntary non-exclusive license to Cipla Limited allowing it to manufacture and market the generic version of its drug, Remdesivir.
Cipla Limited has received the approval from the Drug Controller General of Indian (DCGI) for the restricted and emergency use of the drug in India as a part of the accelerated approval process while taking into consideration the urgent medical need.
As part of the risk management plant, Cipla Limited will provide training to the people on how to use the drug, conduct post-marketing surveillance, provide informed consent documents and also conduct Phase IV clinical trials on Indian patients.
In the effort to make the drug accessible for the treatment as soon as possible and also in anticipation of demand, Cipla Limited will be commercialising Remdesivir via its own facilities along with the partnered sites. To ensure the drug is distributed equally, the company will supply the drug via government and open market channels.